Quite a number of people come to mind to talk about but today's focus is on small business owners or those building a side hustle. If you are currently either on a corporate job or you left your corporate job and you are now working on your passion or your business that you're doing on the side, which may now be a full-time profession, Whichever one it is, I'm assuming that you have a business that you're running now.
Also I'm going under the impression that you want to become wealthy and for that to come to fruition, you need certain people to help you get there.
HIRING THE RIGHT PEOPLE


Today we're talking about paying the people who make you wealthy but who are these people? There are three people that enable your business growth that you need to pay.
A Business Mentor
A Mindset Coach
Yourself
1.
A Business Mentor
I learned about having mentors from Tony Robbins way back, when I was in my early 20s, I remember in his book he talked about modeling and how finding somebody who has gone through the part of success you want for yourself and replicating their actions makes your journey easier. We all know that the easiest way to bake a cake is to follow a recipe and the aim is that you would go out and find a mentor who has achieved what you want to achieve who can show you the steps on the way.
The coaching industry has really exploded to a billion dollar industry over the last 10 years. It certainly has different types of people who can coach you on different things, you would get all sorts of coach from parenting to business coach to even ads coach and so forth. There are two types of coaches that I believe you would need when it comes to having a successful business and the reason why I think these two should be two distinct people is because I'm yet to find someone who excels in both, myself inclusive.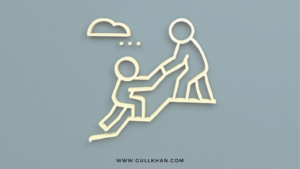 So on one hand, you definitely need a coach or a mentor, somebody who can support you in your business. For example, if you're setting up a business in the coaching industry stuff or you're setting up a business where you are selling some kind of a course online, any kind of business that you're doing, Whether it's an off line business and you are doing the marketing for your B2C business. Irrespective of what kind of business, then I recommend you go out and get a mentor. Why? Because it takes years to accumulate experience you need to build a successful six or seven figure business.
Now, I'm talking about experience as a significant business owner, that it's much easier to go out and find a mentor who can support your journey and help you build to that significant level which is why I recommend having a business coach who can help you along. And obviously I'm not going to recommend anyone in particular. There are different types of people out there, some people are more spiritual, some are quirky, some more direct, it depends on your philosophy and the kind of person you are.
I remember these two gentlemen that I actually worked with simultaneously in the same year. The first one was very Direct, very much alpha male, stuck in a 3D world, not very spiritual but he was an awesome mentor and the other mentor was very much spiritually aligned. They were both really amazing mentors in their own respect and I resonated with both of them, one more than the other. I learned from both of them a lot and with that knowledge, I was able to drive my business to 10x growth.
An important thing I want to bring to your attention is this, When you are working with a mentor, you're not actually investing in the mentor, but yourself. Let me explain that clearly, people are far too occupied with investing in this and that when you want to work with them. In the middle of last year, I worked with a company who promised to get me a certain amount of leads through organic marketing, really slowly and now looking back in hindsight, it was an awful company. This was when I was investing in my business, I was investing in the company and not those people, that was wrong. When you work with a mentor, you are investing in yourself because you work with somebody who can teach you, who can help you to learn the skills and give you the skills required to build the business.
So, there's a big distinction here, you're not investing in the mentor, You're investing in yourself. The first thing you're going be doing is actually learning a particular skill set that you can use to build a successful business, that's very important distinction to have.
So the first kind of coach that I would advise you to get would be a business coach.
2. A Mindset Coach
The second coach I would want you to get is a mindset person. Now, I truly believe that in order for you to have the kind of correct mindset, you need to have the right energies. I'm all about energy healing but I'm not going to force that upon you, What I would recommend you do is go out and work with someone who's brilliant at fixing your mindset.
It's like going to a doctor, Would you rather go to a general practitioner, who knows bit about surgery, a bit about heart condition and a bit about diabetes or a specialist who specializes in heart surgery or one who specializes in skin conditions and does that day in day out. Same thing applies when it comes to mindset, I want you to understand how important it is, Both of these mentors are important for you but some people would go for business coach and leave mindset out but I promise you mindset is really 80% of the game because if you don't have the right mindset coach, you are going to be doing an uphill struggle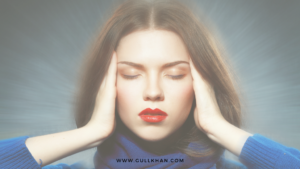 This is why I work with mostly multi six/seven figure business owners because these people have their skills they've learned, they've got business coach to help them set up, but just because business coaches have helped you set up the business doesn't mean you're going to be successful or be as successful as you want to be because you don't have the right mindset, it just doesn't have the right energy around it which is why I highly recommend that you engage both sides. Both are equally important, without one or the other, your business is always going to be struggling. You're going be stuck in the boom of cycle. You're going to be making money and losing money or even failing to scale up to the level you want to scale, you just keep on chasing your tail. One thing leads to another and you're never getting anywhere.
If you only have mindset strategies or mindset tools but you don't have a proper business strategy, then you're chasing a tail again because you have to go out and actually work with somebody who can teach you the ropes of the business. I only take people who actually have established businesses, If you don't have established business then I would usually refer you to my other programs and my monthly membership program is better. In order for you to qualify for my mastermind program, you have to have an established business, which you've been running for at least a year so we know that you have the skills required for you to scale up to get the kind of results you want as there's no point coming to join mastermind until you have those skills or you're willing to learn those skills and invested in a business mentor.
So these are the two people that you need to bring into your world and remember you're investing not in them but in yourself in order to have an exceptional business.
3. YOURSELF
So we have covered the two people that you definitely want to pay, Who's the third person? There is a third person to pay and guess what? That third person is you, you are going to make yourself wealthy. Far too often I find (I've been guilty of this in the past) that the last person you pay is yourself.
The business has expenses and you've paid for everything and then there's no money left for you. There's no money left there to pay you and this is where the book of profit first came to my attention, it made me realize that there were aspects of my business which needed tweaking, and I did.
One of the most important thing was to remember to pay myself first, and the reason for this is that you need to understand and give the universe a clear signal that you know how to treat, respect and value money. Therefore you need to be able to pay yourself and if you're not paying yourself first then there's something wrong there. I covered this in "my three steps to cash for mastery"
You have to pay yourself first, regularly and continuously, it's non-negotiable. It's something that you have to pay even if something else has to be cut down, And when you start paying yourself regularly, you will always find ways to pay yourself and you will also have the money required for everything else.
So the three people that I recommend that you pay are your business mentor who will give you the skills required to establish and set up a successful business, Number two would be your mindset or energy coach, somebody who can help align you with the right energies and the right kind of vibration that you need to be in, in order for you to attract the right clients, the right people, the right team members for you to set up and run a successful business.
Finally, I want you to remember to pay yourself first because you matter and therefore you need to appreciate yourself in order for you to move ahead. This is without a doubt and I hope you enjoyed reading today's episode and you realize now that the people you need to pay in order for you to become wealthy are non-negotiable.
CONCLUSION
Do you have a business or thinking about one, already have one that's been established for present time and you're looking to see how you can improve it. So if you are looking to do any of those things then do take this advice.
You have to have all three of these people, one you obviously have is yourself, but you need to make sure that you have the two other people in your team who will help you to become successful and become wealthy. On a 9 – 5 job alone, it's unlikely possible so I highly recommend you set up a business.
 

Don't miss out on diving even deeper into this topic!

Tune in to our podcast episode where we discuss the nuances of the subject; https://gullkhan.com/podcast/, and check out our visually stunning YouTube video which showcases the key takeaways; https://youtu.be/1XWn-1Sxp48