Saving money is a formidable challenge for many individuals, requiring a unique mindset to transform it into a consistent habit. Today, we delve into the hidden truths behind saving money and explore actionable steps to make it a seamless part of your lifestyle.
The Psychology of Saving Money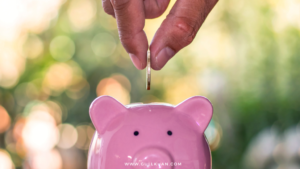 Saving money provides a sense of security, offering a refuge during times of crisis. A healthy savings account not only grants financial freedom but also empowers individuals to make life choices independent of their regular paycheck. Whether it's indulging in a dream vacation, purchasing desired items, or realizing ambitious dreams like entrepreneurship or charitable contributions, the perks of saving money are undeniable.
Despite these benefits, a significant number of people struggle to save. According to a GoBankingRates survey, approximately 50% of women and 30% of men confess to having zero dollars in their savings account. Financial stress, resulting from insufficient savings, ranks as the primary source of anxiety for a staggering 72% of respondents, contributing to the failure of 37% of marriages in the US.
Unraveling the Challenges
Several factors contribute to the difficulty in saving money:
1. Lifestyle Inflation
One of the pervasive challenges hindering effective savings is the misconception surrounding the relationship between higher income and a substantial savings account. Many individuals fall victim to the deceptive allure of a salary increase, assuming it guarantees financial security. However, the stark reality is that this misguided belief often initiates a detrimental cycle known as lifestyle inflation.
As incomes experience an upward trajectory, the accompanying surge in lifestyle expectations creates a formidable barrier to diverting funds towards savings. The inclination to enhance one's standard of living becomes irresistible, fueled by the newfound financial flexibility. Consequently, this upward shift in lifestyle choices and spending patterns renders the act of saving money a progressively arduous endeavor.
2. Income-Expense Discrepancy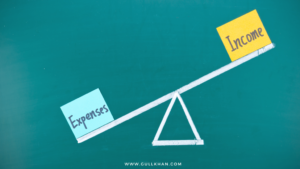 The financial landscape is fraught with challenges, and one particularly formidable obstacle is the growing chasm between income and expenses. The relentless surge in the cost of living, especially in critical areas such as healthcare, housing, and childcare, has created a scenario where fixed monthly budgets are stretched to their limits. This dire income-expense discrepancy leaves scant room for the inclusion of a savings component, especially for those grappling with the harsh realities of low-income households.
The burden of essential expenditures, including healthcare necessities and the ever-increasing costs associated with housing, creates a situation where disposable income is severely constrained. The result is an environment where individuals find themselves economically handcuffed, with the concept of savings relegated to the periphery of financial priorities. For those in low-income brackets, savings metamorphoses into a perceived luxury, an elusive entity that remains just beyond their financial grasp.
3. Prioritization Issues
In the intricate dance between income and expenses, the challenge of prioritization emerges as a pivotal stumbling block to effective savings. Despite the importance of securing a financial future, the escalating nature of expenses results in less than 5% of disposable income being earmarked for savings. This dilemma is further exacerbated by a prevailing 'one-day millionaire' mentality, where individuals succumb to the allure of immediate gratification, dissipating hard-earned earnings on ephemeral experiences and possessions.
The trap of prioritization issues stems from a societal inclination toward instant satisfaction, perpetuated by consumerist cultures that glamorize the fleeting pleasures of the present. As a consequence, the invaluable habit of allocating a significant portion of income towards savings takes a back seat to impulsive spending, hindering the accumulation of a substantial financial safety net.
4. Cultural Influences
Cultural influences exert a profound impact on money behaviors, echoing through generations and shaping the financial destinies of individuals.
Filial duties, a common facet of many cultures, often extend beyond childhood, compelling individuals to support family members even as they navigate their own financial journeys. Religious beliefs contribute to unique financial perspectives, influencing spending habits and perceptions of wealth. The cycle of financial behaviors perpetuated through cultural norms becomes a guiding force, with children often mirroring the fiscal attitudes of their parents.
A New Perspective: Overcoming Barriers
If you're stuck in the savings struggle, just know that change is not some distant dream—it's totally doable. All it takes is a shift in perspective and a little love for your wallet. Let's dive into some practical tips that don't require a finance degree to understand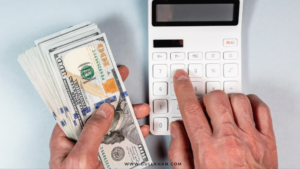 Strategies to Save Effectively
1. Track Your Expenses
Let's kick it off with something easy – tracking your expenses. No need for fancy apps or complicated spreadsheets. Grab a notebook or open a simple document, and jot down what you spend. It's like shining a light on your money mystery, making it less scary and more manageable.
2. Create and Stick to a Budget
Budgets sound boring, but they're like a financial roadmap. Identify where your money's going and look for places to cut back. It's not about pinching pennies; it's about getting the most bang for your buck. Skip the brand names, focus on value, and watch your budget become your new money BFF.
3. Make Savings a Priority
Now, let's talk about making saving a piece of cake. Set up an automatic transfer to your savings account. It's like putting savings on autopilot. Forget about the emergency fund stress and focus on crushing those mental money blocks. You got this!
4. Work on Clearing Money Blocks
Time for a mindset makeover! Clear those money blocks by switching up your mental chatter. Instead of thinking about what you don't have, focus on what you want to achieve. Gratitude is the secret sauce. Be thankful for what you've got, and watch how it attracts more goodness your way.
So, no more sighs over big words or financial confusion. These simple steps are your ticket to financial freedom. Let's crush those money woes and start building a future that's as bright as your smile!
Practical Saving Tips
Establish five dedicated accounts to streamline your savings:
[Your Name] Account: Self-care and future investments.
Account for Fun: Positive experiences to uplift your spirits.
Account for Large Purchases: Saving for significant acquisitions.

Account for Charity

: A fund to help those in need.
Account for Debt Payments/Investments: Prioritize debt clearance before investing.
Start with manageable percentages and gradually increase as your financial confidence grows. Even with limited resources, committing small amounts monthly can kickstart a sustainable saving habit.
Conclusion: Empowering Your Financial Journey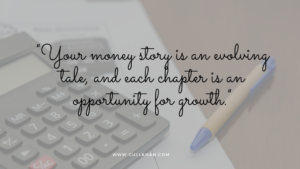 As we conclude this journey through the financial landscape, remember that building a solid savings foundation is more of a marathon than a sprint. It's a voyage that requires both time and commitment. But hey, with the right mindset, a toolkit full of practical tips, and a supportive network, anyone can seamlessly weave saving money into the fabric of their lifestyle.
Your expedition towards financial empowerment doesn't stop here—it's an ongoing adventure. To continue refining your financial prowess, explore new horizons and discover untapped potentials. You're not just saving money; you're crafting a financial narrative that aligns with the life you aspire to lead.
So, as you sail into the future, don't forget to occasionally recalibrate your financial compass. Take stock of your goals, celebrate your victories, and learn from your challenges. Your money story is an evolving tale, and each chapter is an opportunity for growth.
Here's to transforming your financial journey into a narrative of triumph, abundance, and a life well-lived!