Today we are going to be discussing expectations and how important positive expectations are on your journey to creating wealth and abundance.
What are Your Expectations?
An expectation is something that you believe is 100% going to happen in a certain way. They involve things that do not require you to hope or wish because, to you, there is already a definite result, for example expecting the sun to rise the next day or expecting your body to breathe out after breathing in. When you are manifesting something for yourself, whether it is a new job or house or wealth etcetera, it is important that you are also internalizing them and positively expecting these things to come to pass in your life. The more you look at your vision board and do not believe it, the more negative energy your doubts are sending into your atmosphere which eventually causes these fears to be created instead of your manifestations.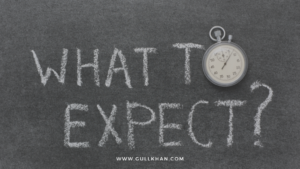 My daughter is currently preparing for her GCSEs and as a parent, I have been very persistent about what she needs to do and what she needs to study more but she surprised me one day when she explained that my constant worrying was only putting fear and negative emotions in her instead of having positive expectations for the outcome like I always advise. She made me realize that I had allowed myself to go into fear mode and my constant badgering about her needing to study harder and trying to push her more was only instilling that fear I was having about not doing enough for her as a parent onto her; now all I do is encourage her and constantly let her know how proud of her I am no matter her results, feeding her all my positive expectations instead.
Do Not be Afraid
The more desires you have, the more fear you allow yourself have about not accomplishing said desires. Someone asked me once why the desires you want the most are the hardest to manifest and I explained to them, like I am now explaining to you, that when you truly want something there is always that fear of not being able to achieve it or create it for yourself and unfortunately, some of us allow ourselves to lean into these fears rather than the faith and belief we should be having in our dreams. This is what causes us to have negative expectations rather than positive ones and eventually leads to these fears becoming our realities.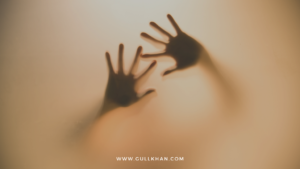 I was talking to one of my clients and she asked why she was able to manifest everything else she wanted for herself but not a partner, I explained to her that usually if you can create one area of your life, you can work on all other areas of your life. However, if you find that you are unable to manifest desires easily in a certain area of your life, it is very likely that you have some negative energy/emotions attached to this particular area. In her situation, she was dealing with past emotional trauma from her ex-husband and this was making her push the energy for having a potential partner away from her life in order to prevent her from experiencing heartbreak and betrayal again; it was not her inability to properly manifest a partner but rather her fears from her past experiences that were stopping her from leaning into the positive expectations for this goal even though she was able to overcome her other fears and accomplish all the other desires she had for herself.
Stop Creating the Opposite of Your Manifestation
The desires we want the most are usually the ones we have the most trauma attached to and the stronger our fears concerning these goals are, the more likely it is for the opposite of our manifestation to be actualized. Instead of leaning into faith, we allow fear to cloud our atmosphere which makes us unable to maintain the positive expectations of our manifestations; we lean into the opposite of what we desire and then end up blaming universal energy when our manifestations do not come to pass.
In both the Bible and the Quran, there are various examples of God revealing that he treats you how you expect him to meaning that God wants every one of us to have positive expectations of him. If you believe that God has all these amazing plans for you then why are you allowing yourself to lean into fear? I have found that a lot of religious people have become this way; prayers and reading religious texts have become more about fulfilling a daily ritual and less about the positive expectations that one should be having about these prayers, they bring their requests as empty words and leave without the faith that divine energy will answer their prayers. Why would you ask something from universal energy and expect them not to hear it? In every religious text I have come across, God always says if you ask he will give unto you but you need to truly believe and expect that he is going to give these things you desire to you or you will not receive them.
Conclusion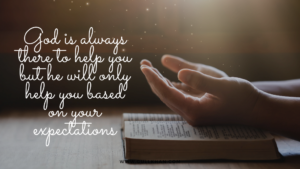 Even when your desire seems delayed, you have to trust in divine timing and that universal energy in their wisdom will give you what you have manifested for yourself. If you already know how to manifest the dreams you have then you are not dreaming big enough; start making impossible goals for yourself, goals that can only be solved by divine intervention and by universal energy's involvement. Have positive expectations for these large impossible desires and watch your manifestations become reality in your physical world.
God is always there to help you but he will only help you based on your expectations. If you have a desire but do not believe and expect that universal energy is truly capable of creating this impossible manifestation for you then you will never be able to achieve that desire. The stronger your emotional connection and positive expectation towards a goal is, the faster your manifestation shows up for you in your physical world whether in a few minutes or a few years. The Law of Attraction will only give what you are expecting back to you, not what you are wishing or hoping for so believe in your dreams and in the plans divine energy has for you and let your positive expectations shape your goals into your new reality.