Welcome to a transformative exploration of how cultivating an attitude of gratitude can profoundly shape your money mindset. In a world often consumed by the pursuit of financial success, it's easy to overlook the simple yet potent practice of gratitude. However, the act of acknowledging and appreciating what we have can be a powerful catalyst for shifting our financial perspective and inviting abundance into our lives.
Join me on this journey as we delve into the five impactful ways to develop an attitude of gratitude that harmonizes with your money mindset. Prepare to uncover the hidden treasures that lie within the practice of gratitude, and witness how it can become a cornerstone of your financial success.
Gratitude as a Gateway to Abundance
Before we dive into the strategies for cultivating gratitude within your money mindset, let's take a moment to understand the transformative power of this practice. Gratitude is not merely a sentiment; it's a way of being that shapes our thoughts, emotions, and actions. When we consciously acknowledge and appreciate the blessings in our lives, we create an energetic shift that attracts more positivity and abundance.
In the context of our financial journey, gratitude acts as a gateway to abundance. By focusing on what we have rather than fixating on what we lack, we shift our attention from scarcity to sufficiency. This shift in perspective has a profound impact on our relationship with money, influencing our decisions, actions, and ultimately, our financial outcomes.
Now, let's explore five actionable ways to cultivate an attitude of gratitude that can revolutionize your money mindset:
Daily Gratitude Practice: Nurturing Your Mindset with Appreciation
In your quest for a profound transformation of your money mindset, consider the potency of a daily gratitude practice. This practice is more than a mere routine; it's an intentional act that can infuse your every day with positivity and reshape your perspective on abundance.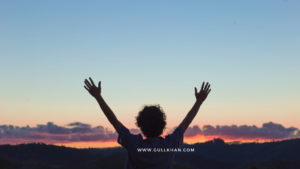 As the first rays of morning light touch your awakening consciousness, take a deliberate pause before even stepping out of bed. In this tranquil moment, reflect on three distinct things that you are genuinely grateful for. These sources of gratitude can span the spectrum of your life—ranging from the seemingly trivial to the grandiose. It could be the gift of good health that empowers your every endeavor, the presence of cherished loved ones who bring warmth to your heart, or the opportunities that unveil themselves in every corner of your existence.
With each contemplation, you are not just acknowledging the presence of these blessings; you are consciously fostering a sense of appreciation that resonates deeply within you. This practice is akin to tuning the strings of your mindset to a harmonious frequency—one that resonates with gratitude, positivity, and abundance.
As the day unfolds, you'll find that the intentional act of morning gratitude sets an unwavering tone for the hours ahead. It's like casting a luminous aura that guides your thoughts, actions, and decisions. The challenges you encounter and the triumphs you celebrate are filtered through the lens of gratitude, allowing you to navigate them with a resilient and open heart.
So, embark on this daily ritual with the knowledge that it isn't confined to a few fleeting moments in the morning. Instead, its influence ripples throughout your day, weaving a narrative of gratitude and abundance that becomes an integral part of your money mindset. With each sunrise, you have the opportunity to sculpt your perspective, fuel your aspirations, and direct your focus towards the boundless possibilities that await.
Gratitude Journaling: Nurturing Gratitude Through the Written Word
This deliberate act of putting pen to paper not only documents your appreciation but also serves as a canvas on which your mindset can evolve and flourish. Let its pages become a sanctuary where your blessings, both minute and monumental, find their rightful place. Each day, pause in the gentle embrace of your journal and compile a list of the elements for which you are truly thankful. The power lies not only in the act of listing but in the genuine emotions that infuse each entry.
As you pour your thoughts onto the pages, be specific and heartfelt. Describe the intricacies that make your blessings unique—whether it's the gentle touch of a loved one's hand, the aroma of a freshly brewed cup of coffee, or the opportunity to witness a radiant sunset. Let your words encapsulate the essence of your gratitude, as if you are crafting a mosaic of appreciation.
In the passages of time, your gratitude journal evolves into a profound mirror that reflects the growth of your gratitude and its transformative impact. As you revisit earlier entries, you'll witness the progression from the seeds of thankfulness to the blossoming of an unwavering attitude of appreciation. This journey through your own words becomes a testament to your capacity for positivity and the expansion of your money mindset.
So, let your journal be a chronicle of your journey—a canvas on which you paint your evolving mindset. As you inscribe your gratitude, you are not just recording the events of the day; you are fostering a profound transformation that permeates every facet of your being. In the words that flow from your heart, you have the power to awaken a wellspring of gratitude that guides your financial aspirations and transcends the boundaries of mere existence.
Expressing Gratitude: Fostering Connection Through Appreciation 
In the symphony of life, expressing gratitude acts as a melodious note that harmonizes relationships and enriches your money mindset. Beyond the boundaries of introspection, the act of appreciating others kindles a profound connection that ripples through the tapestry of your existence.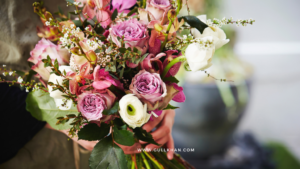 Imagine your gratitude as a bouquet of flowers, each petal representing a heartfelt thank you. As you traverse your journey, take moments to extend these petals to those who color your life. Be it your family, friends, colleagues, or mentors, expressing gratitude becomes a radiant thread that binds you in a tapestry of appreciation.
In the cadence of daily interactions, pause to share your genuine appreciation. A heartfelt thank you, a thoughtful note, or a sincere conversation can be the vessel through which your gratitude flows. Let your words carry the weight of your feelings, conveying not just acknowledgment but a profound understanding of their impact on your life.
The act of expressing gratitude is a two-fold blessing. As your words uplift the spirits of others, they simultaneously cultivate your sense of abundance. The energy of appreciation, once set in motion, creates a reciprocity of positivity. By magnifying the light within others, you amplify your own luminosity.
Moreover, the act of expressing gratitude extends beyond the immediate exchange—it lays the foundation for a richer, more fulfilling connection. It transforms acquaintances into allies, colleagues into collaborators, and mentors into guiding stars. Through gratitude, you navigate the delicate art of acknowledging the significance of others in your journey.
Just as your gratitude enhances relationships, it also reverberates within your money mindset. By acknowledging the contributions of those around you, you affirm your belief in a universe of abundance. The act of giving thanks reinforces your inner knowing that resources, opportunities, and blessings are boundless and readily available.
So, let your gratitude be a bridge that unites hearts and transforms minds. Embrace the power to express appreciation as a cherished gift—one that transforms lives, deepens connections, and sets the stage for a money mindset steeped in the rich soil of abundance.
Linguistic Alchemy: Transforming Thoughts Through Gratitude
In the realm of thoughts and words, lies a potent alchemy—a transformational process that transmutes the mundane into the miraculous. It is the conscious shifting of language and inner dialogue—a practice that infuses the elixir of gratitude into the very fabric of your financial perceptions.
Every thought you harbor, every word you utter, constructs the edifice of your reality. Much like a skilled sculptor, you wield the chisel of language to carve the contours of your financial mindset. Thus, the practice of linguistic alchemy becomes the compass that navigates your journey from scarcity to abundance.
Imagine your thoughts and words as brushstrokes on the canvas of existence. Each hue, each stroke, paints the landscape of your financial narrative. In this vibrant panorama, negativity acts as a cloud that obscures the sun of possibility. Gratitude, however, becomes the gentle breeze that disperses the clouds, revealing the limitless expanse of potential.
Pay heed to the symphony of your inner dialogue. Notice the notes of complaint, the whispers of lack, and the refrains of limitations. These utterances, subtle though they may be, cast ripples across your financial reality. They are the architects of your perceived boundaries—the walls that confine your possibilities.
Enter the practice of linguistic alchemy. It is the conscious choice to replace the notes of complaint with the melodies of gratitude. When faced with financial decisions, allow your language to be a symphony of thankfulness. Instead of declaring, "I can't afford that," let the mantra of gratitude resound: "I am grateful for the resources I possess and the choices that grace my path."
In this alchemical process, words cease to be mere tools of expression; they become talismans of transformation. Your choice of language becomes the wand that conjures abundance. Each statement of gratitude infuses your thoughts with the light of possibility, transmuting scarcity into prosperity.
Linguistic alchemy is not about masking reality; it is about unveiling the hidden gems within it. It is about acknowledging limitations while simultaneously embracing the vast landscape of opportunities. Through this practice, you become the alchemist of your financial reality—transcending circumstances, and sculpting a life of abundance with the power of your words.
So, wield your linguistic wand with intention. Craft a symphony of gratitude that reverberates through your thoughts, conversations, and decisions. Let your language be the key that unlocks the treasure chest of limitless potential—an anthem that harmonizes with the melody of abundance.
Cultivating Gratitude Through Financial Lessons
In the grand tapestry of life, challenges often emerge as unexpected brushstrokes that add depth and contrast to our experiences. Similarly, in the realm of finances, setbacks and unexpected expenses can weave intricate patterns of learning and growth. Here lies the profound practice of gratitude—for it is not only about celebrating achievements, but also about embracing the lessons wrapped in adversity.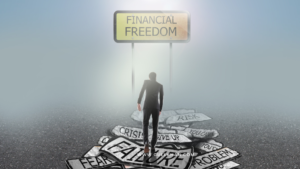 Consider the landscape of your financial journey as a vast canvas, adorned with both sunny meadows and shadowy valleys. As you traverse this terrain, financial challenges may arise, casting momentary clouds over the bright sky of abundance. It is during these times that the art of gratitude for financial lessons comes to the forefront.
Instead of succumbing to frustration or disappointment when confronted with unexpected financial burdens, pause and reflect. Contemplate the canvas before you and acknowledge that every stroke, every shade, contributes to the masterpiece of your life. Each financial challenge, though seemingly daunting, holds within it the potential for growth, transformation, and enlightenment.
Imagine these challenges as mentors in disguise, offering you invaluable teachings. They beckon you to delve deeper, to uncover the pearls of wisdom hidden within their folds. Gratitude becomes the lantern that guides your exploration, allowing you to perceive the silver lining even in the darkest of clouds.
When faced with a setback, remind yourself of the resilience within your spirit. Express gratitude for the opportunity to rise above circumstances, to refine your problem-solving skills, and to cultivate a newfound sense of adaptability. Acknowledge that these challenges are sculpting you into a more resourceful and resilient individual—one who can weather financial storms with grace and determination.
Just as a gemstone is polished to brilliance through friction, your financial challenges are shaping your character into something truly remarkable. Express gratitude for their presence in your journey. They are the sculptors of your financial resilience, the architects of your wisdom, and the weavers of your inner strength.
In cultivating gratitude for financial lessons, you unveil a deeper understanding of the interconnectedness of experiences. You recognize that setbacks are not roadblocks; they are stepping stones towards an enriched version of yourself. As you navigate the intricate dance between success and challenge, remember that every twist and turn contributes to the masterpiece of your life—a masterpiece that is colored by the hues of gratitude and the strokes of resilience.
So, as you encounter financial challenges, embrace them with open arms. Let gratitude be your guiding light—a lantern that illuminates the path of growth and enlightenment. With each lesson learned, you forge a more empowered relationship with your finances—one that is grounded in gratitude and poised for enduring success.
Conclusion
As we conclude this blog, let us remain steadfast in our commitment to gratitude. Let us infuse our financial choices with mindfulness and appreciation. Let us celebrate the strides we've taken and the transformations we've undergone. And as we navigate the intricate realm of finances, let gratitude be our constant companion—a guiding star that illuminates the path to prosperity, contentment, and a harmonious relationship with money.
The expedition of reshaping our money mindset through gratitude is unending. It's an expedition that calls for patience, determination, and a willingness to embrace change. Yet, with every gesture of gratitude, we sow the seeds of abundance. With every change in perspective, we take a step towards a more empowered and fulfilled financial life.
 

Don't miss out on diving even deeper into this topic!

Tune in to our podcast episode where we discuss the nuances of the subject; https://gullkhan.com/podcast/, and check out our visually stunning YouTube video which showcases the key takeaways; https://youtu.be/VnbKRHYuma0