Smash through money blocks and reverse money shame for consistent income.
Do you have any of these problems in your business:
Little profit left – You are making money but there isn't much profit left over


Feast and famine revenue cycles – There is a feast and famine cycle going on with the revenue you are making, e.g. make $20,000 one month and $0 or low amounts the next


Hit a money ceiling – You just can't seem to get past a certain level of revenue or profit e.g. $100,000 or $500,000, no matter what you change or do you remain stuck there, almost like an invisible ceiling is blocking you.


Goal fatigue – having tried and 'failed' many times, you are getting tired of going after your goals and this is stopping you from taking the action you need to take


No repeat clients – the majority of your clients are not re-signing up to your services which makes it a continuous grind to find new ones


Grinding hard at work and not having the results to show for it


Unfulfilled potential – you know you have a gift to share but you aren't able to do it in a way that earns 7 figures


Something feels missing – you are not sure what it is but you are doing what you are supposed to do and it isn't getting the results you want


Done so many training programs that haven't delivered the results you wanted


Low energy – You feel sorry for yourself and have people around you that drain your energy
How would it feel to clear all these patterns FOREVER?
Luckily you can!
Millionaires focus on Mindset, Billionaires focus on ENERGY
Stop focusing on the wrong thing!
99% of business owners focus on discovering the right strategies for attracting clients and providing a high quality service so they keep coming back.
However, they are missing something crucial to their success.
Anything we want to achieve in life fundamentally comes down to energy because everything in this world is made up of energy.
Your thoughts, feelings, and emotions are made up of energy. The things that people do or say to us also have energy.
And throughout our lives, these things remain in us. Some we process and release, others go deep into our subconscious and affect the way we think, feel, and the way we live.
This affects not only our personal lives but also our business. You can have the perfect strategy and tactics but if you have subconscious blocks of unworthiness or other limiting beliefs such as 'you have to work hard to make money' then you will hit an income ceiling and won't be able to break past it until you have addressed the issue at the energy level.
Some entrepreneurs are able to break their income ceiling but go into feast and famine cycles and they have no idea why, they fail to achieve financial freedom and go in an endless cycle of making money and losing money. The reason this happens is because they haven't addressed their financial relationship and programming around money.
There are countless limiting beliefs that we all accumulate throughout a lifetime, the problem is they work silently in the background to sabotage your vision and dreams.
Luckily, there is a way you can clear ALL of them, the most effective way I've found over the last decade is through energy clearings.
If you're ready to let go of your old self and transform your business and personal financial success then this is where all your focus should be.
WHAT CAN ENERGY CLEARINGS
DO FOR YOU?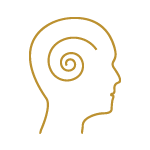 Remove your subconscious money blocks that are stopping your from adding extra zeros on the end of your net worth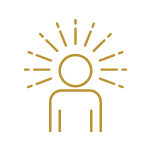 Smash through your money ceiling so you attract large sums of money into your business and personal bank account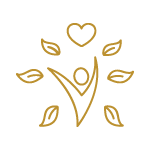 Get into flow and attract the right people and resources into your life to make exponentially more profit WITHOUT the grind and hustle
Let me help you remove your money ceiling, inconsistent revenue months and help build you business to 7 figures plus so you can live a life of freedom, wealth and fun.

Let me help you remove your money ceiling, ensure you actually PROFIT in your business AND personal bank account so you can live a life of freedom, wealth and fun.
Meet Your Money Mindset Coach & Spiritual Guide
Gull Khan is the CEO of a million-dollar coaching company and she has grown multiple businesses to 7 figures, using her business acumen as well as energy healing tools.
Gull Khan is a renowned Money Mindset expert, International #1 best-selling author of the book The Laws Of Money, international speaker, podcaster, Barrister, Attorney, Solicitor, Intuitive Life Coach, an EFT expert, an Energy healer and a Mother.  
She is the host of one of the top 0.5% ranking podcast in the world, Money Mindset With Gull Khan
Gull is a trained Intuitive Life Coach and a certified Emotional Freedom Technique (EFT) expert, with a special focus on money in each discipline. Gull has helped hundreds of men and women to heal their money stories and to manifest between $2000 to $830,000 within 8 weeks.
START YOUR ABUNDANCE JOURNEY...
Let me help you remove your money ceiling, inconsistent revenue months and help build you business to 7 figures plus so you can live a life of freedom, wealth and fun.