Welcome to an inspiring journey of self-discovery and transformation through the lens of your money mindset. We're about to explore a topic that holds the potential to reshape your financial reality: Expecting Miracles and Blessings. Join us as we unravel the profound connection between your beliefs, thoughts, and the abundance you attract into your life.
The Magic of Expectations
Have you ever heard the saying, "You get what you expect"? This simple phrase encapsulates a profound truth about the influence of our expectations on the outcomes we experience. Our expectations set the stage for the events that unfold in our lives, including our financial journey. When it comes to money, adopting a mindset of expecting miracles and blessings can work wonders.
Consider this: When you anticipate positive financial outcomes, you open yourself up to receiving unexpected windfalls, opportunities, and solutions. It's not about magical thinking, but rather the shift in perspective that influences your decisions and actions. By expecting blessings, you align your focus with the possibilities of abundance, creating a fertile ground for financial growth.
The Power of Belief
Beliefs serve as the intricate framework upon which our reality is built. They are the lenses through which we perceive the world around us, the guiding forces that shape our attitudes, decisions, and actions. Consider for a moment the immense impact beliefs have on our lives – they influence the choices we make, the goals we set, and ultimately, the outcomes we experience.
When it comes to our financial journey, the role of beliefs becomes even more pronounced. Our beliefs about money, success, and our own worthiness profoundly influence the financial situations we find ourselves in. If you hold the belief that financial struggles are an inevitable aspect of life, that belief can unknowingly become a self-fulfilling prophecy. Your actions and decisions align with this belief, and you find yourself navigating challenges that seem to reinforce it.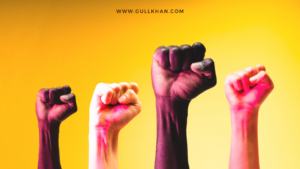 On the flip side, individuals who have achieved remarkable financial success often share a common trait: an unshakeable belief in their capacity to create positive change. Consider the stories of entrepreneurs who transformed their startups into multinational corporations or individuals who emerged from challenging circumstances to build a life of abundance. What often sets them apart is their deep-rooted conviction that change is possible and that they are deserving of prosperity.
Imagine a person who believes that they are deserving of financial abundance and that miracles can happen in their financial journey. This person is more likely to recognize and capitalize on opportunities that come their way. They approach challenges with a solution-oriented mindset, seeking lessons and growth even in difficult situations. Their belief serves as a catalyst, propelling them forward and allowing them to embrace uncertainty with courage and resilience.
Cultivating a belief system that aligns with the potential for positive change isn't about wishful thinking or denying the existence of challenges. It's about acknowledging that while obstacles may arise, they are not insurmountable roadblocks. It's about recognizing your own agency in shaping your financial path. When you believe in the possibility of miracles and blessings, you open yourself up to the energy of abundance, and that energy can attract transformative opportunities.
Strategies for Cultivating Positive Expectations
The journey to cultivating positive expectations and welcoming miracles and blessings into your financial life involves deliberate and consistent efforts. Here are some strategies to help you infuse your belief system with the energy of positive change:
Visualization: Allow yourself a few moments each day to engage in the power of visualization. Close your eyes and vividly imagine your financial goals as if they have already manifested. Feel the emotions of joy, relief, and gratitude as you bask in the abundance you desire. Visualization isn't just daydreaming; it's a powerful tool that plants the seeds of positive expectations deep within your subconscious mind. The more you visualize your desired financial outcomes, the more your mind accepts them as reality, enhancing your belief in the potential for miracles.
Affirmations: Craft affirmations that resonate with your belief in the manifestation of blessings and miracles. These positive statements act as seeds that you plant in your mind, nurturing the growth of your expectation for positive change. Repeating affirmations daily helps internalize their messages of abundance. For instance, you might create an affirmation like, "I am open and receptive to receiving unexpected blessings in my financial journey." The act of affirming such beliefs reinforces your conviction in the possibility of positive shifts.
Gratitude Practice: Gratitude is a potent tool for amplifying positive energy and attracting more reasons to be thankful. Incorporate a daily gratitude practice into your routine. Take a moment each morning or evening to list at least three things you're grateful for in your financial life. As you immerse yourself in the practice of gratitude, you'll notice that your positive expectation for blessings naturally grows. The more you acknowledge the abundance you already have, the more open you become to receiving further blessings.
Mindful Awareness: Developing a heightened awareness of your thoughts and language is essential. Catch yourself in moments when doubts or negative thoughts about your financial future surface. When you recognize such thoughts, consciously replace them with positive affirmations of expectancy. For instance, if you find yourself thinking, "I'm not sure how I'll manage financially," replace it with, "I am trusting in the flow of abundance and welcoming unexpected blessings." This mindful shift redirects your focus toward positive expectations.
Evidence Collection: Keep track of instances when positive change, no matter how small, occurs in your financial journey. Document these instances in a journal or digital note. As you accumulate evidence of positive shifts, your belief in the possibility of miracles gains momentum. Reflecting on these documented experiences serves as a reminder that change is indeed possible, fueling your positive expectations.
Embrace the Shift: From Scarcity to Miracles and Blessings
The journey from a scarcity mindset to one characterized by the expectation of miracles and blessings is a transformative endeavor that demands both intention and consistent practice. This shift isn't about ignoring or denying challenges or setbacks in your financial journey. Instead, it revolves around a conscious choice to direct your focus towards the potential for positive change. By intentionally aligning your beliefs and expectations with thoughts of abundance, you open the doors to a realm of new possibilities, where miracles become more than just an abstract concept.
It's natural for skepticism to arise when you first embark on this path. After all, society often conditions us to be cautious and guarded when it comes to our financial aspirations. However, embracing the shift involves allowing yourself to entertain the notion that positive change is indeed possible. It's about acknowledging your doubts, yet choosing to move forward with an open heart and a willingness to see beyond limitations.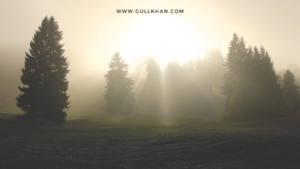 As you integrate this shift into your mindset, you'll begin to notice subtle but profound transformations occurring in your experiences and opportunities. The power of your belief system cannot be underestimated; it has the capacity to shape the reality you encounter. When you expect miracles and blessings, you're aligning yourself with a frequency that resonates with positivity and possibility.
Consider this analogy: Imagine you're tuning a radio to a specific station. When you choose the station of positive expectations and openness to miracles, you're fine-tuning your mindset to receive signals of abundance. This fine-tuning doesn't mean you won't face challenges or uncertainties; rather, it empowers you to navigate them with a different perspective—one that seeks lessons, growth, and even hidden blessings within adversity.
Every successful individual who has achieved remarkable financial breakthroughs has, in some way, embraced a shift in their mindset. They've transitioned from a stance of doubt and hesitation to one of trust and expectancy. This shift doesn't happen overnight; it's a gradual process that requires nurturing and patience. It's about reprogramming your subconscious beliefs and challenging the narratives that have held you back.
Conclusion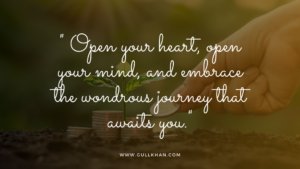 So, as you embark on this journey of expecting miracles and blessings, remind yourself that you're stepping into uncharted territory—an exciting realm where your belief in the potential for positive change propels you forward. Embrace this shift as an act of self-empowerment and self-love. Know that you have the capacity to rewrite your financial story by altering the lens through which you view your circumstances.
The path to financial transformation begins within your mindset. By expecting miracles and blessings, you're cultivating a fertile ground for abundance to take root. You're allowing the universe to work with you and through you, bringing forth opportunities that align with your positive expectations. As you walk this path, remember that every small shift in thought contributes to the larger transformation of your financial reality. Open your heart, open your mind, and embrace the wondrous journey that awaits you.
Tune in to more insightful episodes as we continue our exploration of the intricate relationship between mindset and financial success. Remember, the universe often responds to the energy you emit. So, why not choose to emit the energy of positive expectation and invite miracles and blessings into your financial life? Subscribe to our Channel to embark on a journey of empowerment, growth, and financial transformation.