We all have those nagging voices in our heads that question our abilities and decisions. These voices, often fueled by fear, hold us back from pursuing the life we truly desire. They are known as limiting beliefs, and they can be especially potent when it comes to our finances. In this article, we'll shed light on some common limiting beliefs related to money and explore how they might be hindering your financial progress. More importantly, we'll discuss strategies to break free from these beliefs and unlock your full financial potential.
Identifying Limiting Beliefs
Beliefs are the foundation of our reality. They shape how we perceive the world, define our moral compass, influence our character, and impact the decisions we make. Many of these beliefs are instilled in us during childhood by our families, communities, and cultures. While these belief systems may have served a purpose in the past, some may no longer be relevant or beneficial in our lives today.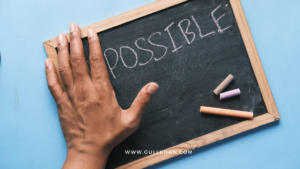 Moreover, certain beliefs can be deeply rooted in traumatic experiences, creating emotional residues that affect our behavior and decision-making. These unprocessed emotions can lead to stress, energy blocks, and physical tensions that manifest in our thoughts and actions.
When it comes to money, limiting beliefs can be particularly insidious. They often go unnoticed, lurking in the background and sabotaging our financial potential. These beliefs might have been passed down from our parents, absorbed from friends and communities, or developed as a response to our own financial setbacks.
5 Common Self-Limiting Beliefs About Money
I Just Don't Have the Time: This belief often emerges from the misconception that achieving financial success requires an enormous amount of time and effort. While building wealth does require dedication and commitment, it's not always about working longer hours or sacrificing all your free time. Successful individuals like Beyoncé, Oprah, and Jeff Bezos didn't create their success by merely working non-stop. Instead, they focused on effective time management, prioritizing tasks, and learning to delegate. They understood that time is a finite resource for everyone, and what matters is how you utilize it. So, instead of dismissing the pursuit of financial success due to time constraints, consider how you can allocate your time more efficiently to work toward your goals.
I'm Not Good at Anything: Comparing yourself to others can lead to this belief. It's important to remember that expertise is not innate; it's cultivated over time. Even the most skilled individuals in various fields were once novices. What sets them apart is their dedication to continuous learning and improvement. They embrace failure as a stepping stone to success and aren't deterred by initial setbacks. Rather than dwelling on what you might perceive as personal inadequacies, focus on areas where you have an interest and be open to learning and growth. It's through dedication and perseverance that you can excel in your chosen pursuits.
I Don't Want to Be Greedy:The notion that wanting more money equates to greed is a common misconception.

This belief often arises from a scarcity mindset, which views resources as limited, like a fixed pie. However, the reality is that the world's wealth is not a finite resource, and there's an abundance available to those who seek it. Wanting financial prosperity doesn't make you greedy; it makes you resourceful. It allows you to create opportunities for yourself and, in turn, contribute positively to the lives of others. By shifting your perspective from scarcity to abundance, you can embrace the idea that pursuing financial success benefits not only you but also your ability to make a meaningful impact on your community and beyond.

I'm Too Old to Try Something New: Age should never be a barrier to pursuing your aspirations and achieving financial success. While society may sometimes perpetuate the idea that opportunities primarily come to the young, the reality is quite different. Many millionaires and highly successful individuals didn't reach their peak until later in life. Age brings with it a wealth of experience, wisdom, and a deeper understanding of oneself. When starting a business or pursuing new ventures, this maturity can be a significant advantage. You're better equipped to handle challenges, make informed decisions, and persevere through setbacks. Remember, age is not a limitation; it's a unique asset on your journey to financial success.
Being Successful Changes People: There's a common misconception that achieving financial success can lead to negative changes in a person's character. This belief often stems from the fear of losing one's authenticity or values when acquiring wealth. However, money is not inherently good or bad; it's a tool that amplifies existing traits. If you are inherently kind, generous, and compassionate, financial success will likely magnify these qualities. The same goes for those in your circle; true friends and supporters will celebrate your success and encourage your positive traits. Instead of worrying about how success might change you, focus on maintaining your authenticity and values as you progress toward your financial goals. Surround yourself with a supportive community that appreciates your growth and shares your vision for a better future.
Tips for Releasing Limiting Beliefs
Discover Your Limiting Beliefs: The first step in releasing limiting beliefs is to become aware of them. These beliefs often lurk in the background of your subconscious mind, influencing your thoughts, decisions, and actions without your conscious awareness. To uncover them, consider setting aside time for introspection and journaling. Write down any thoughts or beliefs that arise when you think about money, success, or your ability to achieve your financial goals. Be honest with yourself, and don't judge these beliefs at this stage; simply acknowledge them.
Recognize Beliefs as Beliefs, Not Truths: It's crucial to understand that limiting beliefs are not absolute truths; they are perceptions and interpretations of your experiences. They may have developed based on past events, societal conditioning, or influences from others. Once you've identified these beliefs, remind yourself that they are subjective and open to change. This shift in perspective empowers you to challenge and transform them.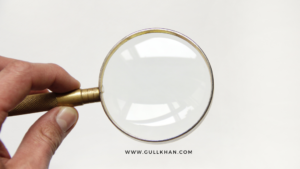 Examine the Origins of Your Beliefs: Dig deeper into the origins of your limiting beliefs. Ask yourself questions such as: How did I come to believe this? Were there specific events or experiences that shaped this belief? Was this belief passed down through family or influenced by peers? Understanding the roots of your beliefs provides valuable insights into their formation and helps you address them at their source.
Challenge Your Beliefs: Once you've identified and understood your limiting beliefs, it's time to challenge them. Begin by questioning the validity of each belief. Ask yourself: How true is this belief for me today? Has it stopped me from becoming a better version of myself or achieving my financial goals? Recognize that these beliefs have likely held you back in the past, and it's within your power to change them. Challenge the negative self-talk associated with these beliefs by countering it with positive, empowering affirmations.
Reframe Your Beliefs: Transformation begins with reframing your beliefs into more positive and constructive statements. For example, if you've held the belief that "money is the root of all evil," reframe it into a more balanced perspective, such as "money is a tool that can be used for both good and bad purposes, and I choose to use it for positive impact." Create a list of these reframed beliefs and affirmations, and repeat them regularly. Consistency is key to rewiring your subconscious mind.
Seek Support and Guidance: Overcoming deep-seated limiting beliefs can be challenging, and you don't have to do it alone. Consider seeking support from a therapist, coach, or mentor experienced in helping individuals overcome limiting beliefs. They can provide valuable guidance, techniques, and accountability on your journey to transformation.
Take Action: Transforming your beliefs into positive, empowering ones is a dynamic process that requires action. As you work on releasing limiting beliefs, take concrete steps toward your financial goals. Each small achievement reinforces your new beliefs and bolsters your confidence. Celebrate your progress along the way, and use it as evidence that you are capable of reshaping your financial reality.
Practice Self-Compassion: Be patient and compassionate with yourself throughout this process. Releasing limiting beliefs is not an overnight endeavor, and setbacks may occur. Practice self-compassion by acknowledging your efforts and progress, even when they are incremental. Treat yourself with the same kindness and encouragement you would offer to a friend facing similar challenges.
Visualize Your Empowered Self: Visualization is a powerful tool for reprogramming your subconscious mind. Set aside time each day to visualize yourself as the empowered, financially successful individual you aspire to be. Feel the emotions associated with this vision, such as confidence, joy, and gratitude. This practice reinforces your new beliefs and aligns your actions with your desired outcomes.
Stay Committed: Releasing limiting beliefs is an ongoing journey. Stay committed to the process of personal growth and self-improvement. Regularly revisit and revise your beliefs and affirmations to ensure they continue to serve your evolving goals and aspirations. Remember that as you release old limitations, you create space for new opportunities and abundance in your life.
Conclusion
Limiting beliefs about money can silently impede your progress and keep you from reaching your financial potential. Recognizing and acknowledging these beliefs is the first step toward change. By doing so, you open the gates to abundance and prepare yourself for the transformation you deserve. Releasing these limiting beliefs is like removing roadblocks on your path to success. It's time to unlock your true financial potential and embrace the abundance that awaits you.
 

Don't miss out on diving even deeper into this topic!

Tune in to our podcast episode where we discuss the nuances of the subject; https://gullkhan.com/podcast/, and check out our visually stunning YouTube video which showcases the key takeaways;  https://youtu.be/ztmHDxSjpVM