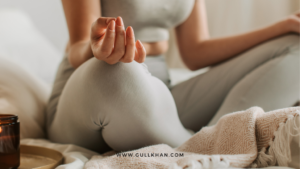 Manifestation, often shrouded in mystique and wonder, is a potent process that holds the key to attracting abundance into your life. Throughout history, humans have consciously and unconsciously engaged in various forms of manifestation practices, whether through meditation, rituals, or prayer. Despite the mystical aura that sometimes surrounds it, manifestation is a force that empowers us, giving us a sense of purpose and direction.
The real challenge, however, lies not in the act of manifestation itself, but rather in harnessing its potential to transform your dreams into tangible realities. In this exploration of manifestation, we will unravel its meaning, trace its origins, and uncover the practical ways it can be employed to craft a life brimming with abundance and purpose.
Manifestation: Its Meaning, Origins, and Early Practice
Manifestation, as defined by Merriam-Webster, is the perceptible, outward expression of thoughts, words, and actions. It's the transformation of something theoretical into the tangible, a concept that traces its roots back to ancient practices and Eastern teachings.
Ancient spiritual leaders and philosophers, across different cultures, have consistently emphasized the profound influence of thoughts, words, and beliefs on one's reality. Even Buddha imparted the wisdom that "All that we are is the result of what we have thought." These insights underscore the idea that our thoughts are the architects of our reality.
In the 19th century, Madam Helena Petrovna Blavatsky introduced the term law of attraction, popularizing the notion that our thoughts and beliefs define our potential and shape our reality. She championed the idea that individuals possess the power to craft their destinies, transcending limitations.
Thomas Troward, another thinker of that era, echoed these sentiments by advocating the amalgamation of teachings from various spiritual traditions to unlock human potential.
These early beliefs laid the foundation for contemporary works like "The Science of Getting Rich" by Wallace Delois Wattles, "Think and Grow Rich" by Napoleon Hill, and "The Secret" by Rhonda Byrne. These books delve into the practical applications of manifestation for achieving success and abundance.
How Manifestation Works
Manifestation operates on the principle that the mind functions as an energy field that responds to your focus. Your thoughts create neural connections and energetic frequencies, commonly referred to as vibrations. These vibrations are projected through your thoughts and emotions, influencing your overall sense of well-being and the circumstances you attract.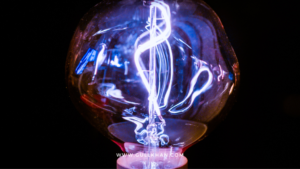 To comprehend the mechanics of manifestation, it's essential to recognize that a human being consists of three interconnected elements: the mind, body, and spirit. Ideally, these components should work harmoniously to create a happy and fulfilling life. However, the challenges of living in the physical world can introduce stress, anxiety, and trauma, leading to a misalignment between these elements and personal frustration.
Your thoughts and energy serve as the bridge between your inner world and external reality. Continuously dwelling on negativity can attract more negativity into your life. Therefore, to manifest positive change, you must begin by clearing your mind, releasing negative energy, and addressing limiting beliefs.
Manifestation Techniques for Achieving Your Goals
As a money mindset expert, I firmly believe that money is one of the easiest aspects of life to manifest. The true challenge lies in identifying your goals and removing the mental and emotional roadblocks that obstruct your path.
To determine what you want to manifest, engage in introspection by asking meaningful questions:
Does this goal resonate with my deepest desires?
What are the profound benefits of manifesting this goal?
Does it align with my values and feel right in my heart?
How will achieving this goal benefit not just me but others as well?
Once you've identified your desires, cultivate a strong intent to manifest them. This unwavering intent acts as the driving force capable of dissolving any obstacles that may hinder your progress.
Common obstacles or blocks include negative mindsets, limiting beliefs, and toxic relationships that drain your energy. Impatience and a lack of belief in your goals can also hamper your manifestation journey.
Napoleon Hill, the author of "Think and Grow Rich," outlines a practical formula for manifestation:
Focus your attention with precision on your specific goals.
Determine what you're willing to offer or exchange for your desires.
Set an exact date for achieving your goals, enhancing their measurability.
Develop a concrete plan and take immediate action.
Craft a clear and detailed statement outlining your manifestation goal, specifying the desired outcome and the sacrifices you're willing to make.
Recite your written statement aloud twice a day, ideally in the morning and at night, with unwavering conviction, behaving as though your goal has already been accomplished.
The Role of a Manifestation Journal
A manifestation journal serves as an invaluable tool for tracking your goals and monitoring your progress. However, its significance transcends mere practicality.
By putting your thoughts on paper, you establish a connection between your conscious and subconscious minds, facilitating the identification and resolution of limiting beliefs that may surface. It offers a safe space for reflection and honest expression of feelings without judgment.
Additionally, journaling helps clear your mind, fosters self-awareness, and transforms your goals from abstract ideas into tangible, written statements of intent. The act of writing holds you accountable and solidifies your commitment to your goals.
Conclusion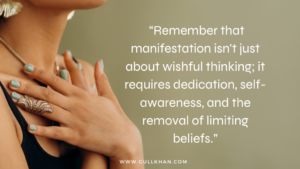 In conclusion, manifestation is a profound and empowering process that enables individuals to transform their dreams and desires into tangible realities. It has ancient roots and is deeply intertwined with the power of thoughts, beliefs, and emotions. By aligning your mind, body, and spirit and harnessing the principles of manifestation, you can attract positive change and abundance into your life.
Remember that manifestation isn't just about wishful thinking; it requires dedication, self-awareness, and the removal of limiting beliefs. Embrace the six steps outlined by Napoleon Hill, set clear intentions, and recite your goals with unwavering belief. Keep a manifestation journal to track your progress and clear your mind of any negativity.
With gratitude and discipline as your companions on this journey, you have the potential to create not only a life of abundance for yourself but also opportunities to uplift and inspire others. So, start your manifestation journey today, and manifest the best version of your life—one filled with purpose, prosperity, and fulfillment.
 

Don't miss out on diving even deeper into this topic!

Tune in to our podcast episode where we discuss the nuances of the subject; https://gullkhan.com/podcast/, and check out our visually stunning YouTube video which showcases the key takeaways; https://youtu.be/JwAGKPBto_I