Money plays a pivotal role in our lives. Yet, many of us either shy away from it or mismanage it. The right understanding and management of cash flow can open the door to financial freedom and abundance. So, let's dive into the art of mastering cash flow and leading a prosperous life.
Understanding Cash Flow
Simply put, cash flow is the heartbeat of your financial life. It's the movement of funds, showcasing what comes in and what goes out. When clients pay you for a service or product, that's an income. Meanwhile, when you foot bills or other commitments, that's an expenditure.
For a healthy financial life, the income should ideally match or exceed your expenditures. However, if you find yourself consistently on the spending side without adequate inflow, it's a financial red flag. Regularly monitoring this flow is akin to a health check-up, but for your finances.
Common Financial Pitfalls
Several barriers often stand in our way to financial abundance:
Financial Denial: A condition where individuals prefer to stay oblivious to their financial health. This avoidance, often rooted in past experiences, can be damaging in the long run.
The Over-cautious Saver: Holding onto every penny might sound good, but not when it means missing out on life's experiences. For them, money isn't a tool for enjoyment, just survival.
Impulsive Shopper: These individuals find solace in shopping, making impromptu purchases, often things they don't genuinely need, just chasing the short-lived thrill.
The Financial Martyr: They have a hard time saying 'no' when asked for money, even to their own detriment. This might come from a place of guilt or obligation.
Rethinking

Your Money Mindset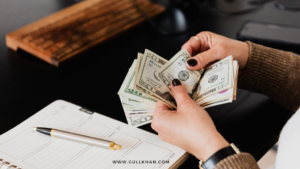 Every individual's relationship with money is, in many ways, deeply personal and rooted in experiences from the past. Our beliefs around money, which are often forged during our impressionable years, play a pivotal role in shaping our financial habits and decisions in adulthood. The upbringing we had, the financial struggles we witnessed, or the abundance we were surrounded by – all have left imprints on our subconscious minds, influencing our perspectives on wealth and abundance.
For many, money is not just a currency but a symbol. It can represent success, security, freedom, or even guilt and fear. These deep-seated beliefs, whether they propel us forward or hold us back, require introspection to understand fully.
Consider these reflective prompts:
Childhood Echoes: What are your earliest memories related to money? Was it a source of conflict in your family, or was it a tool for growth and opportunity?
Gains and Losses: How do you emotionally respond to sudden monetary windfalls or unexpected financial hits? Is there joy, guilt, anxiety, or indifference?
Money Actions: Delve deep into your feelings when it comes to actions like saving, spending, or investing. Do you feel empowered, restricted, or overwhelmed?
By diving deep into these thoughts and feelings, you can identify any money blocks or limiting beliefs that might be affecting your financial growth. Recognizing these patterns is the foundational step towards fostering a prosperous and healthy financial mindset, allowing you to navigate your financial journey with clarity, confidence, and purpose.
Strategizing Personal Cash Flow
In the vast world of finance, understanding the intricacies of personal cash flow is both an art and a science. By dissecting and analyzing your money's movement, you're not just keeping track but actively participating in shaping your financial destiny. An in-depth examination offers more than just a snapshot of your financial well-being at any given moment; it sheds light on patterns, habits, and potential pitfalls.
While a positive cash flow can be a pat on the back, signifying astute financial management, a negative cash flow is a flashing signboard that demands attention and rectification. Integrating tools like dedicated cash flow templates or utilizing financial management apps can further enhance this understanding, enabling proactive rather than reactive financial decisions.
A Triad Approach to Financial Growth
Journeying toward financial freedom and abundance is rarely a straight path; it often requires strategy, dedication, and an evolving approach. Here's a triad approach to aid in this expedition:
Segment with Five Bank Accounts: Breaking down your finances into separate accounts is not just about organization. It is about designing a roadmap for each dollar you earn. This delineation not only amplifies clarity but also fosters a consistent saving habit and diminishes any associated guilt with leisure spending.
Purposeful Labeling: Merely having multiple accounts is not enough. Imbue each with a distinct purpose. This helps crystalize financial objectives, ensuring each dollar has a designated role – be it self-nurturing savings, philanthropic endeavors, or long-term investments.
Commit to Saving First: The age-old advice of 'paying yourself first' rings true now more than ever. Before indulging in whims or wants, prioritize channeling specific portions of your earnings into these purpose-driven accounts. The percentage you allocate can be tailored based on your current financial landscape, ensuring flexibility and feasibility.
Conclusion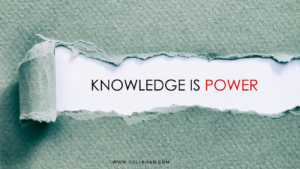 Embarking on a journey to financial well-being is not just about numbers; it's about mindset, strategies, and consistent actions. By introspecting on our deep-rooted beliefs, understanding the nuances of our cash flow, and employing systematic approaches, we not only set ourselves on a path of financial growth but also cultivate a life of abundance, security, and fulfillment. In this expedition, remember that knowledge is power, and taking deliberate steps today can pave the way for a prosperous tomorrow!
If you're ready to revolutionize your financial perspective and manifest abundant growth, take the next step. Dive deeper into mastering your money mindset by watching my free training. Your pathway to prosperity is just a click away: Millionaire Foundations