Today we are going to be discussing how prosperity is God's desire for our life not poverty.
Spirituality and Money
My mother was a very pious woman but she had very limiting beliefs about money, she blamed money for most things and did not trust money at all. She always believed that everything in life comes from God and the only way one would be able to make large amounts of money would be through dubious means, which was something she and my father had big issues about because he was very wealthy and she was convinced he could not have been making it the right way. She was stuck in a lack and scarcity mindset hence the idea of all that wealth made it seem untrustworthy to her and unfortunately this was a mindset that was passed on to me. I found out later in life that my father's business was actually quite lucrative and he was just doing the right thing at the right time. He had come into his divine prosperity but my mother did not understand that which was why she kept accusing him of having money through dubious means.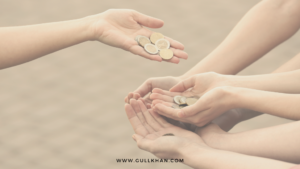 My mother's ideology taught me that God loves poor people and that poverty is God's way of testing you which was quite confusing to me growing up. Sadly, as I grew older and did my own research through other religious texts, I realised that this is a similar ideology that has been continuously pushed by various religions. Like my father I have always been goal oriented and had a progressive mindset, my mother on the other hand was very meticulous and calculating. She worked hard and prayed that God would give her enough wealth for her basic needs, no more; and if perchance she did get more than her needs required she always found a way to give that extra away. Even when she passed she made sure that her bank account had the exact amount of money we would need for all her funeral expenses because she did not want her children to have to support her financially in that regard.
From this experience with my mum as well as my interactions with other pious people, I have come to realise the more spiritual a person is, the less they feel the need to have money so they look for ways to limit their needs and push money away from their lives. I have worked with a lot of spiritual leaders and although most of them want to be prosperous in life, they seem to share my mother's mindset as well; I inherited this unfortunate way of thinking which was why I became pious and religious just like my mother was when she passed away. So although I was trying to manifest an ambitious and wealthy life for myself, I struggled because I had such a limited mindset about money.
God does not hate the rich
God does not want you to be poor. We have somehow been told again and again that poverty comes from God and that any form of poverty that you are experiencing is part of life's test for you. I believe that is completely false.
Life is a gift and should be treated as such; the trials and celebrations that you go through are just there to help you reach your full potential. The devil continuously places all sorts of challenges on the path of our life's journey but the only reason God allows us to go through these things is so we can grow and be pushed to our limits till we skyrocket into our next level. Someone once said to me that any illness and poverty you are experiencing did not come from God but always comes to you from the enemy. In both Christianity and Islam, the devil who is our enemy has clearly stated that his main goal is to misguide God's people and make them ungrateful for the life they have been given and his response to the devil was that those who were true believers will not be found ungrateful.
Why are you having more challenges the more spiritual you are?
Firstly, we believe that we deserve to be undergoing these challenging times because we do not want to be wealthy and this way of thinking unfortunately is ancestral programming that has been ingrained in our minds since birth.
Secondly, these challenges are given to us because we are being tested, not by God but by the devil who wants to see us complain and be miserable with our lives. Because most people do not understand this they are actively bending to these tests, their first reaction being to complain and feel sorry for themselves and this is how they end up failing the test before them.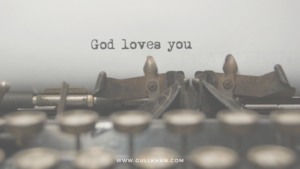 God's will is not for you to have challenges however everything that happens to you happens with God's permission. Divine energy can see how the challenge you are facing is going to help move you toward your full potential and it allows you to face these challenges to unlock these hidden gifts within you that you would not have been able to see while you are comfortable and content with your current life. I have had to deal with many painful, hurtful issues and challenges in life but each of these circumstances has helped me grow and become who I am today. I know they were brought into my life with the permission of God, not as a punishment or an attack from divine energy but because they love you and they want you to do well and grow as a person.
Overcoming your challenges
God knows that you need to be challenged in order to leave your comfort zone and move to greater levels in life which is why divine energy allows you to be challenged by your enemy, the devil. God loves you and would never want you to go through pain however they want to see you push through them and provide support when you need it and as long as you continue to put your faith in a higher entity they will surely believe in you and bring you out of the challenge you are facing. You will only achieve your goal by having faith in divine energy and choosing to overcome these challenges and tests before you instead of letting them fill you with negative energy.
All the gifts you currently have in life, all the successes you have achieved and generally, every good thing that has come your way has done so due to one challenge or the other that you overcame in order to develop your character and reap your success. And the more faith and belief you have that divine energy will help you overcome your challenges, the more likely it is you will achieve your goals and come out victorious.
Stay strong in faith
The devil's main aim is to provide challenges for you to fail and if you allow yourself to be weak in faith during this period, the devil will whisper all sorts of lies into your ear to dissuade you from the life you have manifested for yourself. You are a strong spiritual being and the only way the devil and negative energy can influence your life is through your mind; God gave us all free will under our own control while they control everything else that happens in your physical space.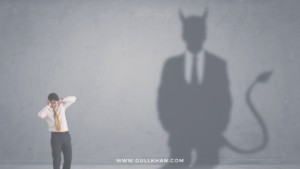 The devil throws all sorts of trouble your way just so you can doubt divine energy and the support they continuously give you. He wants you to believe all these lies he is telling you and become ungrateful for everything divine energy has done for you so far; but if God will come through for you in one area of your life why would they be praised in another area? Divine energy is good at all times and any test you have to face, no matter how big, happens with the permission of God. It is your responsibility to deal with whatever trials the devil throws your way and hold on to faith that divine energy would always make a way for you.
In Islam, people say that whether you have money or not you will be tested in life; money only brings out the character that is already inside you so no matter the amount of wealth you have if you are listening to the devil you will never understand the concept of having faith and you could do certain things which could end up destroying you.
Conclusion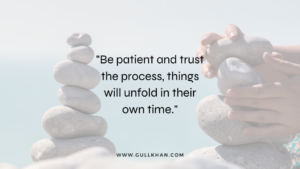 Hold on to your faith and your dreams. Remember that if you are going through a challenge it was orchestrated by the devil, not by God, but God has given permission for that challenge to happen so that you can have faith and overcome the problems you are facing. And no matter how long this might take, as long as you consistently hold on to faith in divine energy and the plans that they have for you, you will be able to overcome whatever challenge the devil would have for you. Be patient and trust the process, things will unfold in their own time.
No matter what you believe in you need to understand that there is a higher entity out there that loves and supports you and similarly there is a dark, evil entity whose aim is to watch you fail in life and every time you have a challenge, the devil is expecting you to lose faith and be ungrateful to divine energy but you must choose to be patient and hold firmly unto faith instead. Having money does not make you bad, do not let the devil trick you into wanting a life of poverty! God does not want you to be poor and they will not love you more if you are poor contrary to what we have been made to believe. Divine energy wants us to be prosperous in all areas of our life and it is your responsibility to achieve this prosperity for yourself. Take action and believe that God wants good to happen to you!