Today we are going to be analyzing how having a poor mouth can lead to you having a poor life.
Speaking about lack
One of my mentors said to me once that a poor mouth ultimately leads to a poor life and I could not agree more; He explained that if you are someone who continuously talks about and dwells in the space of lack or scarcity in your life and in the lives of others then eventually you will realise that you end up manifesting this lack and scarcity for yourself. I find this so true because even as most people encourage being in alignment with what you want and being on a positive vibration, they end up forcing themselves to be artificially positive rather than address the core issues and reasons you currently do not have what you want. This is why even though outwardly you are saying 'I love money, money loves me' sometimes, other times you are saying internally 'I hate money, I do not like money', unconsciously you already have a lack and scarcity mindset. Hence, if your words and your normal conversations are centred around lack, then lack is what is going to be created in your current life.
Breaking free from negative programming
Every thought you have has its own vibration. These thoughts end up becoming words which become feelings which become actions and so on and each of these has its own separate vibration attached to it. Therefore it is your responsibility to stop your words the moment a negative thought runs through your mind and you are consciously aware of it. Most of us have been negatively programmed to view money in a certain way, whether it was from the environment we grew up in or from the way we have been raised to view wealthy people and money as a whole and this negative programming is what gives people the assumption that you have to work hard, get a job, you have to do this, you have to do that, in order for you to create money. So breaking free from this thought process requires you to become consciously aware of these negatives before you verbalise them and then break free from them before you can allow them to take root in your mind and become your reality; you keep your body and mind alert and repeat your intention and belief statements to yourself, declare positivity into your life with your own mouth and reverse these thoughts before they become words because usually, we find ourselves making these negative money thoughts unconsciously and letting them lead how we dwell in our wealth.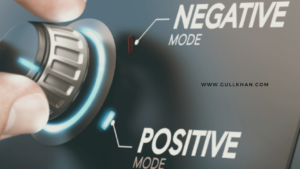 We recently had a launch for my Mastermind class and I usually extend invitations to people whose energies I believe are suited to this class. Sometimes I notice that there are people who are supposed to be a part of the Mastermind but are not and I soon discovered that it was usually the people who could afford the class that used negative language regarding it 'I can't afford it now' 'I don't know how to do it now' 'I will do it later' 'I want to work with you but I want to have some money first' and the truth is, the idea of creating your wealth requires that leap of faith to take action before you can realise the wealth and prosperity you desire in all the aspects of your life. From the outside looking in, it is obvious that the reason a lot of people are not reaching their true wealth is that they are continuously confessing negativity into their atmosphere and even though they listen to positive podcasts and read positive books, they are only doing the superficial work. You are not going deep into yourself to find out the root cause of these feelings and handle them the right way to truly manifest positive vibrations.
Keeping your thoughts and your mouth rich
Your life at the moment is a result of the various thoughts, ideas, and vibrations you gave out a few days, weeks, or months ago. The same way the reflection of the moon we see today is not actually what the moon looks like right now is the same way what is showing up for you in the physical world right now is a reflection of the thoughts and actions you made in your past. And unfortunately, what people fail to understand is that the trauma and delays of these past events have a direct impact on the amount of time it takes for you to have a thought on a subject and for it to send a vibration into the physical world. For example, if you have had a lot of money or finance-related trauma in the past, you will likely have a longer delay in your finances in the present. If you do not begin to align yourself with the reality you want and instead choose to only pay attention to the physical evidence of your past vibration then you will begin to believe that the manifestations you have made are not possible, nothing is working for you and that the universe is not supporting you. You begin to have a scarcity mindset and you start to use poor words to speak against yourself and against the vibrations for your future.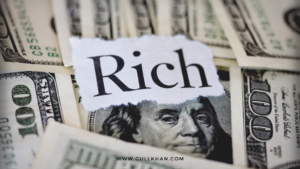 If your mouth is poor and you are using words that are keeping you in lack and scarcity, then your life will be full of lack and scarcity. This is where a lot of people end up getting stuck in their manifestation journeys; they attend a workshop, make plans to create new realities for themselves, spend the next few days making manifestations and sending signals into the universe, and then the moment the vibrations from the past due to their actions from a few days or months ago begin to actualize themselves in the physical world they begin to allow doubt and negative thoughts to creep in and cause negative vibrations for their future. To successfully reach these new realities of wealth that you have manifested for yourself, you need to be patient and have a rich mouth no matter what you are seeing externally in the physical world because what you are currently seeing are the thoughts and vibrations of your past and the thoughts and vibrations you make now whether positive or negative will be what affects your future tomorrow.
Conclusion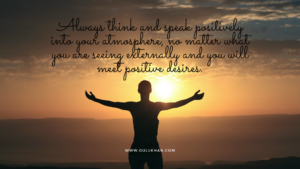 While we are in this physical world, we have been given all the tools to create the life of our dreams but to do this we have been instructed to be patient and to trust in the timing of divine energy. Unfortunately, most of us are impatient in this human form and we have trouble accepting that there is a delay between making your manifestation, aligning with what you want, and then seeing this want manifest externally in the physical world. This delay, however, is important because it allows you to reassess and make sure that you do want what you think you want as well as allows you to realign with that new reality you are manifesting. Sometimes we need this time to control our emotions and forgive people so we do not end up making future vibrations with angry thoughts and words.
The thoughts, feelings, and words you are making at the moment will become your reality in the next few days, weeks and months so remember to always think and speak positively into your atmosphere, no matter what you are seeing externally and you will meet positive desires. Watch and control the thoughts you have and the words you speak because these eventually become truths for you in the future.