In today's discussion, we will delve into the key principles that can help you approach investing with a positive mindset. Whether you are an experienced investor or just starting out on your financial journey, these rules will serve as valuable guidance to build and maintain a positive mindset, which is essential for a healthy and thriving portfolio.
Before we dive into the golden rules, I want to provide some context behind the purpose of these guidelines. Unlike specific investment strategies that focus on asset classes and portfolio diversification, the rules I will be sharing are centered around mindset. I firmly believe that there are numerous experts who excel in providing specific investment strategies. Instead, I want to offer you the mindset principles that have personally influenced my own journey.
Having made my fair share of mistakes in the investing world, I have learned valuable lessons along the way. Each rule I present to you has been tried and tested in my own life, and I also share them with my clients as part of their financial education. Now, let's explore the significance of a positive money mindset when it comes to growing your wealth and portfolio. Investing plays a pivotal role in achieving long-term financial prosperity, while having a business or a job can generate income, true wealth is attained through smart and strategic investments. Therefore, understanding the mindset required for successful investing is of utmost importance.
In this blog post, we will focus on the golden rules that revolve around cultivating a positive mindset for investing. By embracing these principles, you can position yourself for wealth accumulation and create a solid foundation for your financial future. So, without further delay, let's dive into the first golden rule that will set the stage for your positive money mindset.
Golden Rule #1: Start with the End in Mind – Defining Your Financial Goals
When it comes to achieving financial wealth, the first and foremost rule is to start with the end in mind. In other words, you need to have a clear goal for every investment strategy you undertake. It is crucial to define your financial objectives and understand why you are investing in the first place.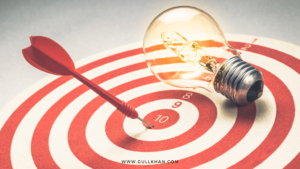 Investing without clear objectives is like shooting a ball without knowing where the goalposts are. You may make random moves, but you won't hit your target because you lack direction. Without a clear understanding of your investment goals, you may find yourself confused and prone to making poor decisions.
To avoid such pitfalls, take the time to define your financial goals. Are you investing for retirement? Planning to purchase a house? Saving for your children's education, whether it's primary, secondary, or university? It's essential to have a roadmap for your investments, even if you missed the opportunity in the past, like I did with my children's education. Reflecting back, I realize the value of having a well-thought-out plan in place to ease the financial burden when the time comes.
When you have a clear vision of what you want to achieve, it becomes easier to align your investment decisions with your goals. You can assess the risks involved, determine the types of investments that suit your objectives, and calculate the potential gains you aim to achieve. Most importantly, having a defined end goal allows you to assess the level of risk you are comfortable with for each investment and choose the appropriate path to pursue.
Without a clear understanding of why you are investing, it is impossible to make informed decisions about your financial future. By keeping the end goal in mind and defining your financial goals, you set yourself up for success. Remember, starting with a clear vision makes it easier to determine your risk tolerance, select suitable investments, and stay on track.
Golden Rule #2:Educate Yourself – The Power of Continuous Learning
The second golden rule of investing with a positive money mindset is to prioritize education. Many people may view investing in education, such as courses or mentors, as an unnecessary expense. However, the cost of not seeking proper education can be far greater in the long run, resulting in significant financial losses.
Developing a positive money mindset requires a commitment to continuous learning. Embrace the vast array of resources available to us in today's modern world. Books, podcasts, online courses, in-person workshops, and live seminars are just a few examples of the many avenues you can explore to expand your knowledge on investing.
By educating yourself, you gain a deeper understanding of different asset classes, investment strategies, and risk management techniques. As I mentioned earlier, without Rule #1, defining your financial goals, it is challenging to manage risks effectively. By having a clear vision of your objectives, you can determine how to approach risk management for specific investment classes.
Stay updated with the latest trends and developments in the financial world. For instance, cryptocurrencies have gained significant attention in recent years. However, it is vital to educate yourself thoroughly about these assets and their underlying technologies before diving into the hype. Don't simply rely on hearsay or popular opinions. Take the time to understand the fundamentals and assess whether they align with your investment goals.
Remember, education is key to making informed investment choices. It empowers you to be confident and competent in your investment techniques. While seeking financial advice and consulting specialists is important, having a foundation of knowledge yourself is invaluable. Don't blindly follow someone else's advice without conducting your research. Take ownership of your financial well-being and make educated decisions.
Investing in your education pays off in the long run. The more knowledge you acquire, the more equipped you become to navigate the complexities of the financial markets. Continuous learning opens up opportunities and empowers you to make informed choices aligned with your financial goals.
Golden Rule #3: Diversify Your Portfolio – Don't Put All Your Eggs in One Basket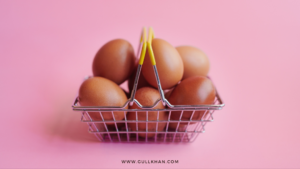 The third golden rule of investing with a positive money mindset is to diversify your portfolio. It is a principle that I learned the hard way through my own experiences. Diversification is essential and cannot be overlooked when it comes to investing.
Imagine you have a basket full of eggs. Placing all your eggs in a single basket is risky. If something were to happen to that basket, such as it falling or breaking, you would lose all your eggs at once. Similarly, in investing, putting all your investments into a single asset class or investment can expose you to significant risks.
Diversification involves spreading your investments across different asset classes, industries, and geographical regions. By doing so, you reduce the impact of any one investment or market on your overall portfolio. It's important to recognize that we cannot predict with certainty what events or market fluctuations may occur in the future. The geopolitical landscape, economic conditions, and political factors are all unpredictable. Therefore, diversification becomes a crucial risk management strategy.
Even if you strongly believe in a particular asset class, such as real estate, it is vital to avoid getting caught up in short-term market fluctuations or the fear of missing out on investment trends. FOMO, or the fear of missing out, can lead to impulsive investment decisions that may not align with your long-term goals.
Diversifying your portfolio helps you navigate these market dynamics. It allows you to ride the waves of different investment trends and capitalize on opportunities while minimizing potential losses. It's important to note that diversification is not about gambling or betting on a single horse. It is about making informed and educated investment choices.
Markets go through cycles, and well-managed investments tend to grow over time. By diversifying, you can ensure that if one market is experiencing a downturn, another may be performing well, balancing out your overall returns. The cycle trend has held true across various markets, including real estate, stocks, commodities, and more, over the past century.
Remember, diversification is a key principle to protect and grow your wealth. By spreading your investments across different asset classes and regions, you reduce the risk of significant losses and increase the potential for long-term gains. Don't put all your eggs in one basket—diversify your portfolio and position yourself for financial success.
Golden Rule #4: Embrace Long-Term Thinking
The fourth golden rule of investing with a positive money mindset is to embrace long-term thinking. Many people mistakenly confuse investing with trading, and I have been guilty of this as well. It is crucial to distinguish between the two and understand the implications for your financial goals.
When you invest, whether in the crypto market, stock market, or any other investment avenue, you must align your actions with your goals. This relates back to the first golden rule of defining your financial goals. Are you seeking short-term gains or long-term growth? Understanding this distinction is essential.
While short-term gains may seem enticing, they often come with higher risks and potential for greater losses. On the other hand, long-term gains may accrue more slowly, but they offer the benefit of time to recover from any setbacks. It's important to keep in mind the cyclical nature of markets. Over time, well-managed investments tend to show growth and deliver favorable returns.
Successful investing requires patience and persistence. Embracing a long-term perspective means that you are willing to withstand short-term market fluctuations without making impulsive decisions driven by fear or the fear of missing out (FOMO). To become a professional investor, one who navigates the ups and downs of the market, you must cultivate patience and maintain a long-term perspective.
Avoid getting caught up in the day-to-day market movements or chasing after short-term gains. Instead, focus on your long-term financial objectives. By taking a patient and disciplined approach, you can avoid succumbing to emotional biases and make informed investment decisions.
Remember, adopting a long-term mindset is essential for sustainable and successful investing. It requires patience, persistence, and the ability to withstand short-term market volatility. By embracing long-term thinking, you position yourself for steady growth and the potential to achieve your financial goals.
Golden Rule #5: Maintain a Positive Money Mindset
The fifth golden rule of investing with a positive money mindset is to maintain a positive outlook and attitude. It is crucial to understand that investing involves moments of uncertainty and unfavorable outcomes. However, by following the previous four golden rules, you can cultivate stability and resilience.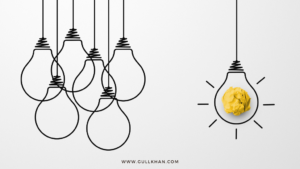 A positive money mindset plays a significant role in your investment journey. It is essential to avoid being driven by fear and greed, as these emotions can cloud your judgment and lead to impulsive decisions. Instead, focus on cultivating a positive mindset centered around abundance, gratitude, and patience. Celebrate your wins along the way and learn from your losses.
It's important to acknowledge that failure is a part of the investment process. While you should strive to make educated decisions, it's inevitable that you will experience failures or incorrect predictions. Embrace the law of averages and understand that even with the best efforts, you may be wrong in some of your investment decisions. Rather than being disheartened, use these moments as learning experiences to improve your strategy.
Maintaining a long-term perspective is crucial. Investing is a journey, and it requires endurance and a positive mindset. Focus on your goals and stay committed, even during the lows and highs of the market. Avoid being swayed by short-term market fluctuations or succumbing to FOMO (fear of missing out). Consistency and stability are key.
Regularly monitor your investments but maintain a long-term perspective. Stay focused on your goals and remain stable during challenging times. Remember that investing is a cyclical process, with highs and lows. By staying on track and adhering to your investment strategy, you increase your chances of achieving financial success.
Conclusion: Investing with Confidence and Responsibility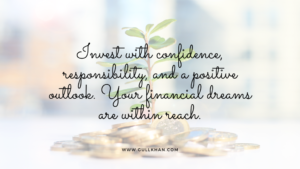 In conclusion, investing is an opportunity to grow your wealth and achieve your financial goals. However, it's important to approach it with caution, responsibility, and a positive mindset. By adhering to the five golden rules discussed in this blog, you can navigate the world of investing more confidently and increase your chances of success.
Remember that investing always carries a certain level of risk. It's crucial to seek professional advice and continuously educate yourself about the market and investment strategies. The knowledge and guidance of a financial advisor can provide valuable insights and help you make informed decisions.
I hope you've found these golden rules helpful in shaping your investment journey. If you enjoyed this blog, make sure to check out our YouTube video on the same topic for a more visual and engaging exploration of the golden rules of investing. Click the link provided to access the video.
Thank you for reading this blog. If you found it valuable, feel free to leave a comment and share your thoughts. Stay connected with us for future blog where we'll delve into other important topics related to personal finance and investment.