Today we will be discussing hope, how hope fuels your faith, why faith is important to your belief, and why believing is an essential ingredient needed for your manifestation journey. 
How hope fuels your faith
   It is important that you have enough hope- fueled faith to believe that you can achieve all the things you have dreamt about for yourself, no matter what area of your life these dreams are related to.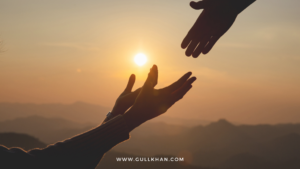 When those moments of doubt from the devil creep into your life, it is essential that you have strong faith in your beliefs and for this faith to be as firm as you need, you need to have hope. Personally, when I am at my lowest or darkest moments, I turn to prayers more than anything else naturally because that connection with the divine reinforces my hope in God and the plans he has for my life which helps recharge my faith that everything I am manifesting will fall into place according to divine timing. 
   Many religions – and even those who do not believe in God – have specific times of prayers or periods when the world is quiet, you can put your worldly thoughts aside, sit through meditation and connect with divine energy.
Connecting to divine energy gives you peace because now you have hope that your manifestations and prayers are going to come true. When you meditate, you are able to connect to your higher self and to what you are desiring for yourself and regardless of what path you take, you have hope that whatever you are creating and manifesting is going to happen.   
God is looking out for you 
   You need to truly believe that divine energy is looking out for you and everything you are hoping for is going to happen for you; God is looking out for you and as long as you have faith that allows you to believe daily, you will be able to overcome the doubts that creep into your mind when you are facing tough situations on your manifestation journey. 
I have always thought Bollywood actor, Shah Rukh Khan, is an amazing person who really embodies everything about the law of attraction and manifesting the life you want for yourself; generally he is very honest and upfront about how he achieved things and what you should do to reach the success that he has been able to reach.
I listened to an interview he did where someone asked if he thought the three films he did before he took a four-year sabbatical for health reasons would be successful and he replied that he believed that every single one of them is going to be a super duper hit; he said 'I'm not saying this to be arrogant but this is the belief that I hold. And it's a belief that I go to sleep with, it's a belief that I wake up with, and it's a belief that I walk around with and I thought, absolutely fantastic' and this is how every one of us is supposed to be believing.
When the movie came out after this interview, it ended up breaking box office records and making large amounts of money not just because of how great he is at marketing (because he did a lot of amazing marketing for the movie and was able to cover his costs for it even before the film came out) but because of the belief he already had in the project.
Shah Rukh Khan has always had complete belief in himself and in his dreams and aspirations for as long as I have seen him in Bollywood and this is something we all can learn from and aspire to do in our own lives every day; even when it does not look like things are working out right now they will happen eventually according to divine timing as long as you believe in yourself and in universal energy. 
Believe in yourself    

 

 
   You do not have to be the best at everything to achieve your goals, you just have to believe in yourself and whatever you are manifesting for your life; The one thing that you need to have for you to be ultimately financially successful, successful in relationships or successful in any area of your life is faith in the dreams and aspirations you have for yourself.
Do not ever allow yourself to think about the opposite of your dreams or doubt that any of your manifestations will come true, if you truly believe in yourself with all your heart and mind you will be able to achieve anything you desire.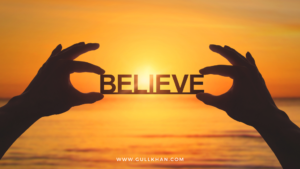 When you believe you can do something, you work harder to achieve it and become more motivated to try harder to reach that goal you are believing in.
Give it your best with the belief that you are going to succeed then mountains begin to be moved for you, the universe contrives and gives you everything you want; when you really want something the whole universe conspires to give you that which you are desiring for yourself and this is what the law of attraction is all about.
You may not have the same talents or opportunities as someone else but you cannot let that derail you from the manifestations you have planned for your life, as long as you are able to believe in yourself and your abilities you will succeed. 
You have to start figuring out how to instill yourself to have this belief and to have this belief, you have to have faith in a higher power no matter what your religion is. When you believe in a higher power it allows you to have faith and this faith gives you hope to solidify your belief that everything is going to work out for your success.  
Conclusion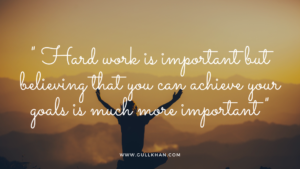 Make sure that you have a ritual, prayer, or meditation that gives you hope every day and this hope fuels your faith in divine energy or whatever higher power you believe in. Shah Rukh Khan believed in his dreams, worked for them, and was able to achieve them over and over again; no matter how much effort you put into something, if you do not have the belief it will not work out the way you have envisioned it to work out. 
If you do not believe in your dreams and continuously allow doubt to cloud your mind, you will never be able to achieve them no matter the amount of effort you put into it.
Hard work is important but believing that you can achieve your goals is much more important; if there is anything you want to achieve in life you have to believe with here atom of your being that it has already happened for you and the universe is bringing things together for it to come into fruition for you to receive in the physical world. 
Don't miss out on diving even deeper into this topic!

Tune in to our podcast episode where we discuss the nuances of the subject; https://gullkhan.com/podcast/, and check out our visually stunning YouTube video which showcases the key takeaways; https://youtu.be/Qp9jX1qVgSs