Everyone wants to become successful and wealthy, but it can be difficult to know where to start. Fortunately, there are some mindset hacks used by wealthy and successful people that can help you on your journey.
In this blog post, I'll provide 10 mindset hacks that can help you become more successful and wealthy. I'll also provide tips on how to incorporate these hacks into your daily life. So, if you're looking to become more successful and wealthy, this blog post will provide you with the knowledge and skills you need to make it happen. Read on to learn more about the 10 mindset hacks that wealthy and successful people use and how you can use them too.
Hack #1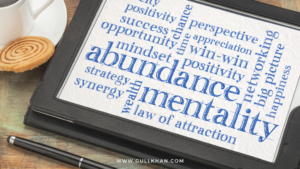 Have an abundance mindset. Successful people focus on what they have rather than on what they lack; they believe that all the resources they need are available and instead of waiting for opportunities to come to them, they focus on creating opportunities that will aid them in reaching their success.
This hack is about being proactive and going for what you want rather than waiting for it to just fall in your lap. People have said to me severally that you need money to make money but I believe you do not need money to make money, you just need an idea; with the right idea and belief in this idea you will be able to attract all the money you will need to make this goal a reality.
Hack #2 
Set goals for yourself. Successful people always make sure they set great goals for themselves and can break these goals into workable steps that they can easily achieve.
If, for example, you may not have any idea of when or how you will be able to make whatever amount of money you would like to make monthly but when you take the initial steps, formulate a plan to make this amount, and take action, your belief in universal energy will start to make this dream an actuality in your physical world.
It is important that you have a plan or idea of where you are going and break it down into steps that you are following in order to achieve your dreams, even if these plans can change along the way.
Hack #3:
Speak positively to yourself. You need to develop positive self-talk because this acts as a form of self-hypnosis for you, if your inner conversations are constructive then you will release positive vibrations into the universe but if they are destructive, you will only be able to release negative vibrations into your atmosphere.
Declare your positive affirmations to yourself continuously and believe in your ability to succeed always, not just at one point in your day; Focus on your strengths and visualize yourself achieving your goals, have a good idea of what it is that you want to achieve and let your inner self reflect these beliefs as well.
To reach the goals you plan on achieving in life, you need to have the belief that you can truly get there and cultivate these beliefs through inner self-talk.
Hack #4
Take risks. Successful people are not afraid to take calculated risks; to achieve greatness there is always an element of risk that you will have to take, you will need to step out of your comfort zone and premeditated risks not just random risks for the sake of it.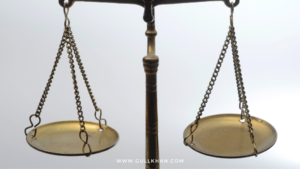 Weigh the pros and cons of your possibility first before you take the leap of faith and go for it; there will be times when it looks crazy to other people but as long as it is a risk you have calculated and you have considered the losses that you might take then have faith in your decision and do not be afraid.
Someone said to me once that people who are afraid of risking anything will end up risking everything so make calculated risks and allow yourself to have faith in these chances you have planned to take.
Hack #5
Be willing to continuously learn. Wealthy people understand that education does not stop when you get your degree or other academic qualification, you have to constantly evolve and keep finding ways to improve your craft every day till you excel at it. Personally I continuously learn and evolve every day, I refused to let my education stop when I graduated and became a barrister and because of this, I have been able to become the person I am today.
You have to invest in your personal and professional development and keep finding new ways to seek out knowledge in order to better yourself; Something I learned from Tony Robbins long ago is that there is never something that is status quo; you are never truly stagnant but you are either developing your knowledge and becoming a better version of yourself or diminishing. Constantly strive to be better in every area of your life, if you do not then you will end up reducing in value.
Hack #6
Be resilient. Successful people have high levels of resilience; on this journey to true generational wealth you will come across various trials and hurdles in life, there will be setbacks that will try to break you and derail you from your path to manifestation but if you do not have resilience you are going to snap at the first hurdle you encounter.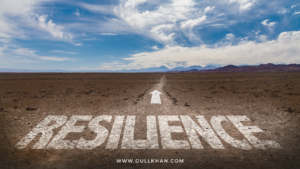 For you to bounce back from setbacks, you need to build your powerhouse of resilience against negative situations and keep moving forward with your goal in mind even in the face of adversity.
Those who can push through these adversities are the ones who end up succeeding while those who cannot end up failing; resilience is not something you are born with but has to be developed over time with the more hurdles you overcome in life and with a positive mindset.
Hack #7
Be focused. Something one of my mentors said to me once was that 'energy flows where focus goes', he used the example of a skier who is going skiing down a slope and encounters a tree in his path, as long as he is focused in the direction of that tree he will surely end up heading towards it no matter how much he says he does not want to hit it.
In life, if you keep focusing on negativity and the things that are going wrong in your life rather than on your goals and where you plan on heading then you will never be able to achieve anything; Focus on where you are going not where you are or where you have been.
Wealthy people are great at focusing their attention on things that matter, they prioritize their time and energy and do not waste their resources on things that do not align with their goals so emulate this behavior and develop your focus on your dreams continuously.
Hack #8
Be grateful. Generally, most wealthy people practice gratitude; they focus on what they want to achieve and appreciate the good things in their life.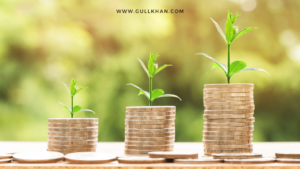 There have been people who have made large amounts of money quickly, for example, lottery winners, athletes, etcetera, but because of their ingratitude they ended up losing this wealth just as quickly; Gratitude not only brings wealth but keeps that prosperity in your life as well.
Cultivating an attitude of gratitude helps you attract more abundance to your life, in both the Bible and the Quran God clearly says that when you are grateful, he will increase the number of things that you are grateful for meaning he will give you more things to be grateful for.
Hack #9
Surround yourself with successful people. In one of the Prophet Mohammed's teachings, he said that on the day of judgement you will get up with the people who are with you, he speaks about choosing your friends wisely because they are the ones who will be there to accompany you on the day of judgement and they have a strong impact on your day to day living.
Scientifically it has been proven that the amount of money you can have is the average of the five closest people in your life; if you are close to people who do not make much money then that is you will end up showing up in your life, you cannot go beyond your social circle.
Find ways to spend more of your time with successful and wealthy people, seek mentors and other successful people who have been able to achieve what you want to achieve and can help you continuously learn and grow on your manifestation journey. Allow yourself to be in a community of other people who are striving to be on the same path and to achieve goals that are similar to the ones you are planning on attaining.
Hack #10
Give back. Wealthy people always have a philanthropic mindset; they believe in giving back to the community, helping people who need it, and using their money to make the lives of others better. Your money can go a lot further than you will ever be able to physically go; of course you should save some of the money for you and your generation to live comfortably but make sure you use the abundance you have been blessed with by universal energy to bless others.
Give back to people who do not have the facilities that you have been given for example orphanages, victims of natural disasters, charities etcetera; you will not be on this earth forever so do your best to leave this world better than you met it.
Conclusion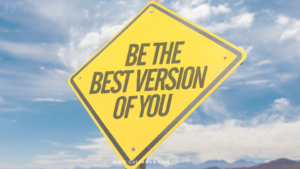 Make the money you would like to make, achieve your goals, spend on yourself and on the things that you would like, and then have enough left over to be able to spend doing God's will by helping those who do not have.
Congratulations!  You now have the tools and techniques you need to become more successful and wealthy. With the right mindset, anything is possible.
Now that you've read this blog post, you have the knowledge you need to apply the 10 mindset hacks that wealthy and successful people use. So, take the time to incorporate these mindset hacks into your daily life and watch as your success and wealth begin to skyrocket.
 

Don't miss out on diving even deeper into this topic!

Tune in to our podcast episode where we discuss the nuances of the subject; https://gullkhan.com/podcast/, and check out our visually stunning YouTube video which showcases the key takeaways; https://youtu.be/S_4yf_KPu7A