Today we are going to be discussing having a clear vision for our goals in order to reach our manifestations.
Why is having a clear vision for your goal so important?
The first step to constructing the life you are manifesting is to know exactly what it is that you want to create meaning you need to clearly know what you want and have these goals written down. Most especially in the beginning of the year, we are all encouraged to have goals or resolutions for our lives, make sure they are positive and in the present tense and have them written down.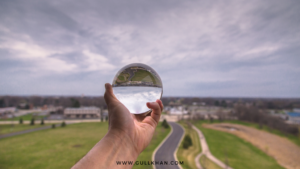 After this, your next step is to understand your clear vision and find the importance of this reason; when you do not have clear reasons why you want to achieve your vision, you will lose hope in them when the tough circumstances of life arrive and when you run out of faith in your goals you will never be able to achieve them. When you are not as emotionally invested in a manifestation, it is more likely that this goal will be achieved faster than that goal that you are passionate about.
In those moments of hardship, you need to hold on to your goals and have faith in the manifestations you have for yourself. One of my clients had this vision to become a business coach but was unable to develop her business without her relationship with her partner suffering and vice versa, when I met up with her I was able to show her that there were some elements of self-sabotage and other things that were not allowing this business thrive.
When the devil realizes that you are determined and focused on fulfilling your goal, it will do everything in its power to attack you in other areas of your life in order to dissuade you from your manifestation journey just as God finds ways to help you in unexpected ways. The devil will always find ways to attack you and try to stop you from achieving your dreams, whether it is directly attacking your manifestation or attacking other parts of your life to break you but as long as you stand strong and have faith you will be able to overcome whatever it throws your way.
Keep an eye on your vision
As long as you have a clear vision of your goals you will not lose sight of your manifestation, no matter what situations you have to face. Be aware of your weaknesses and the areas of your life that will distract you from fulfilling your goals if they are attacked but do not allow yourself to forget the importance of your goal and the clear understanding of why you have these manifestations that you want to achieve.
Instead of letting them distract you, trust that God will take care of your worries and focus on the amazing goals you have written to accomplish your manifestation.
Personally, I know the biggest distraction the devil can use to deter me from achieving my goal is my children which is why my vision for my business is to create a lifestyle for them without having to worry about debts or struggling too much with life. I faced multiple challenges in December 2022 that were simply sent my way by the devil to break me down completely but I was able to overcome them by faith and now I know universal energy has a massive breakthrough waiting for me.
What is your vision and what motivates you to get out of bed in the morning? Before your manifestation shows up in your physical world, the devil will find a way to attack you in order for your dreams not to come to pass – the breakdown before the breakthrough – and only those who can overcome these moments of instability will be able to reach the finish line.
Crawl to faith
Facing these challenges gave me a better understanding of who I am and drew me closer to my faith in God, this has made my prayer life a lot better and has moved my prayer life from intermittent to constant. If you are manifesting something that is really important to you then you must know that the devil will come for you but as long as you stand strong and hold on to your faith in divine energy, your breakthrough will surely come.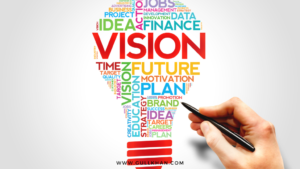 Have a clear vision for your goal and always write your goals in the present tense. Why do you believe that it must take two to five years for you to achieve your goal of making a hundred thousand a month? Why do you think you cannot achieve it in the next month or few months?
If you continuously write your dreams in the future tense then they will not be fulfilled till this time period because that is when you believe your manifestation is going to happen for you. Believe that divine timing is in your present and that universal energy is willing to give you everything you desire now if you truly trust in them.
You cannot have a desire without it already being allocated to you and without it being present in your universal warehouse because only then do you become aware of it and only then can you pray for it. In Islamic tradition, we are taught that if God gives you a desire and allows you to pray for it then the only reason he has allowed you to pray for it is that he wants you to receive it so if you have a desire, it has already been allocated to your spiritual world and it is only a matter of time before it manifests in your physical world.
Conclusion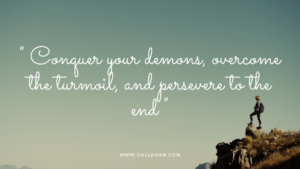 You have to know that before your manifestation appears in your physical world, you will face some form of turmoil or challenge during your journey. The breakdown will always happen before the breakthrough so hold on to faith with both hands in these trying times; it is at that moment that those who are truly manifesting become separated from those who do not have belief in their dreams.
Conquer your demons, overcome the turmoil, and persevere to the end! Your manifestation will come to pass only if you truly hold on to your belief in it.Do not get bitter, get better.