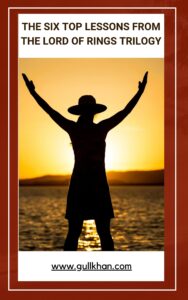 Everyday moments serve as lessons and reminders to us.
Over the weekend, I watched lords of the rings trilogy and I picked up a few lessons that are quite applicable in our daily lives when it comes to becoming wealthy, abundant and successful in our life. We all have dreams and purpose, we will be making a dreamboat and talking about our vision, I have been helping my son and my daughter create their vision boards and I created my own as well and updated a lot of things because I had really achieved some of the things from my vision board last year and the year before, I really upleveled my vision board.
Sometimes we get stuck while creating a vision board because we wonder how we are ever going to achieve it or make that happen and our ego takes over and our lower self esteem comes into play and convinces us to think that the vision is too big and we are too small to achieve them.
Six Lessons From Lord Of The Rings;
1. Underestimating Our Capability
We all underestimate our capabilities and I know for a fact that I did and this is where the imposter syndrome comes and attacks. Even the most successful people in the world, these big actors, doctors, lawyers, politicians, and business people underestimate themselves sometimes. If you look at the interviews of some of the most successful people like Elon Musk, he's very open and really believes in himself but he is not immune to this imposter syndrome too. This is why It is really important for us to put things in perspective.
In Lord of the rings, little hobbit Frodo was given this mammoth task of taking a ring across and destroying it while fighting demonic creatures, orcs and he had no idea what he had gotten himself into, it was a task which he felt compelled to complete. It is important for us to understand that whatever dreams or desires we have in our hearts are not just mere desires, if you tune into your desires, those desires have been given to you by divine energy, those desires are important because the journey that you need to go on to make those desires (getting that degree, getting a car, getting into the next level in business etc) a reality is what the universe is after, it's not actually the car or the house but the journey that you would go through, the transformation that your spirit will go through in order to obtain those dreams, that's what the divine energy is interested in. This is why the desires you have are actually given by divine energy and it's not just a random thing.
If you have a true desire to attain or obtain something, that desire has been given to you as a gift from divine energy and the path to obtain it would be shown to you even if it's just an initial journey.
When Frodo (in the movie) was given his task, he had no clue how to get to where he needed to go or even aware of the difficulties that would come on the way or the help that would be given to him on the journey, but he carried on with the task so it is important for us to remember that we completely underestimate our capabilities, who we are and what we are. We see ourselves as this tiny things against this big universe which is against us, that everything is against us. If only you see your potential (there's a lot of potential in this tiny fingertip of yours) then you'll learn to see how powerful and amazing you are. I always say this, you are a created being in a body and if this is true then you have more potential than anybody else around you that you can see.
I am not saying that you have more potential than somebody else, I am saying that you have more potential than anybody else around you because nobody actually uses their full potential. You are much bigger and you have hidden potential within you.
2. Enjoy The Journey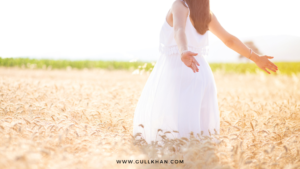 It does not matter how difficult the journey or task is, if you are just interested in the final destination, you will miss out on most of the journey if getting to that final stage or whatever number it is, is all your focused on because the fun is actually in the journey and it does not matter how difficult or cumbersome it becomes, you need to enjoy all parts of the journey sometimes when it's really difficult, you may not enjoy it but you can still be optimistic.
In the Lord of the Rings, I think Sam, Frodo's best friend is a true hero because if it wasn't for Sam, Frodo wouldn't have accomplished his task. Frodo did actually fail at one point when he decided not to throw the ring and destroy the ring. He took the ring and he tried to keep it, if it wasn't for Sam that picked a fight with him, he would not have completed his task so Sam was true to his friendship with Frodo. He is actually the character that came through. You need to enjoy the journey and you have to be optimistic.
Yes, things will be difficult, there will be times when you want to sit and cry, there will be times when you want to give up but you need to understand that journey is part of the experience, most of the experience would be the journey and the lessons you learn, the character development you have.
If you have been given a goal to get a Bentley, the task which is the desire you have been given is to get a Bentley but that is just a final destination, the path that you will walk on in order for you to get the Bentley is what divine energy is interested in. If all you are interested in is getting the Bentley, you forget about how you are going to get there, you will be prone to take the wrong path especially when it comes to money.
There is no limit to the amount of money you can make but I do want you to pay attention to the path that you take to get the money, getting money through the wrong means is not what we are after, we are after high vibration money. Pay attention to the journey and make sure that you enjoy the journey and be optimistic, Nothing worth achieving comes easy, We human beings really don't appreciate things that comes easily to us, anything worthwhile achieving is meant to be hard because universe knows if it makes it easy for you to obtain that thing, you will not value it. So blame your psychology, blame your makeup but things are not meant to be easy, if it is easy, you will not appreciate it.
3. Take One Step At A Time 
In the movie, Frodo had to get to the other side of the mountain, there was a valley full of orcs and he has no idea how to cross that valley to get to the other side so as to destroy the ring. Sam tells him that miracles do happen and that they should take it one step at a time, "Let's climb down the mountain first and work out how to cross the valley after"
I love this because there will be times when you have no idea how you are going to get from A to B to C to D, what you need to do is just work out how you get to B from A (the first part of the journey) and the rest will be shown to you as you progress, life generally works if you set a goal. If you set a goal and you know how to get there then the goal is probably not big enough, it's not pushing you enough. You need to set a goal for yourself which is going to absolutely push past your comfort zone, they all had to climb down that mountain and get to the valley and then work out how they were going to cross past all the orcs that were on the journey.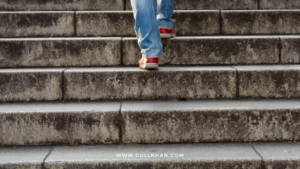 Take one step at a time, If you look at how great your journey is and you can't even see half the time how long it will take you to get to a particular destination, you will be overwhelmed and you will fall back, you will not have the stamina, the courage or the strength to carry on but the best way is to focus on the task at hand and think about moving just the 1-10 steps that you can see at the moment, Don't worry about where you will go after because as soon as you cross the first initial steps, you would be given instructions on how to move from there onwards.
So have faith in divine energy, in the process that once you have completed the task at hand, you will know how to move forward from that point. On this journey of creating and having wealth, when you have no idea how to move forward when business goes belly up, all sorts of things are going to happen and that is absolutely part of the journey.
Frodo and Sam were exhausted, completely exhausted and they could barely keep up. The final hurdle is usually the hardest, there is a saying in our culture that the night is the darkest just before dawn, which means the last section is always the hardest. This is where you have to muster up every little ounce of courage and carry on. I have noticed recently when I am doing my son's 11 plus exam, I have been working with him and it got to the end when he was not performing, I almost gave up and thought that I really couldn't do it but I did not give up, It's okay to stop and rest but it's not okay to stop, it's not okay to give up, so I rested, started again and we are gradually coming to the end of it.
Whatever happens, I know I have done as much as I can to support my son, my son has done the best he can as a 10 year old and divine energy will help him to be successful, if nothing else I have made a very strong base for him to go to secondary school.
The point here is that you have to carry on. You have to complete the task, far too often, we are three feet from gold and we give up.
There is a book called three feet from gold about a guy that found out there was a lot of gold in this particular cave when they were doing the gold rush, he got people around him and invested a lot of money and went digging for gold and they only found a bit of gold. Unfortunately for him, before he recovered all the investments and equipment, the gold thread finished, there was no gold left and he was very disheartened and disappointed.
He was financially in a lot of stress, Instead of carrying on, he did not think logically and left, selling every equipment to somebody else. Now this other person who bought it thought logically and actually got an expert in the field to observe what was going on.
This expert told the new owner that archaeologically or scientifically that there was a gap between the thread of gold, three feet on from where the old owner had stopped digging, when he started digging three feet on from the point,the gold thread opened up and there was one of the most profitable gold mines of their region. This story illustrates that you cannot give up, you cannot stop midway. There's another saying that God doesn't bring you this far just for you to be this far. You will have moments when you want to give up, you will have moments of despair but you have to carry on.
4. Complete the task
You have to complete the task, it does not matter where you are or how hard it is, you have to muster up every ounce of your courage, strength and stamina to make sure you complete the finish line. You don't stop before the finish line .
5. Surround yourself with the right people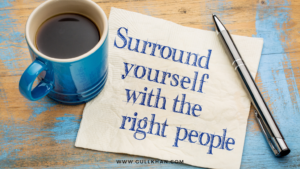 It is very important to surround yourself with the right people. In this Lord of Rings, I don't think Frodo would have gotten anywhere without Sam, Sam was crucial towards the latter part of the journey because he kept his strength and his spirits up even at a point he had to carry Frodo on his shoulder up to the mountain because Frodo ran out of energy. Sometimes you have these friends who cannot do what you need to do but they carry you on their shoulders, they can't carry your burden, but they can carry you. I think that is such a beautiful line when Sam says "Frodo, I cannot carry your burden but I can carry you" , you need to have those friends with you who can carry you further.
I think there are people that carry me at times and they have carried me through my darkest moments. You need to have these few friends. I don't have a million friends, I am very social and I have loads of acquaintances and people that I am friendly with but I'm not friends with many people. I choose my friends very carefully, the friends I have are amazing, they have carried me through and that's all I need, we all need friends who would be loyal and genuine. You need to have one friend like Sam who is going to be there to hold you.
And these friends could be a partner or spouse. You're lucky if this person ends up being your spouse, your boyfriend or girlfriend even if you don't have a partner, you can have a friend who can be there for you, I think every single person in the world should have a Sam in their life.
6. Divine Energy
When everything is falling apart, we forget we have divine energy. We think miracles can happen for other people but they cannot happen for us whereas miracles happen for you all the time, I'm also guilty of that. Now when I see a miracle happen, I acknowledge it and I thank Divine Energy for it and If you are religiously inclined, you can believe that God will make a way for you. He will show you a pathway that you haven't seen yourself, parting of the seas like God did for Moses, Miracles can happen for you, like they happen for other people. We as people, we dismiss ourselves too much,
"I'm not so special, Why would God create miracles for me?" My question is, why not, you are just as wonderful as the next person, as every person on the planet. Why would device energy not create miracles for you?
Still using Lords of the rings as an illustration, when the lava was coming down the mountain, Frodo and Sam were stuck on this piece of rock and had no idea how to get forward. And they thought that time was up, Gandalf the eagle came and carried them away, miracles happen, all the time. So you should expect miracles to happen for you especially when there is no way out.
Conclusion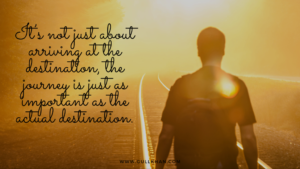 Have a clear understanding of who you are and all you are capable of.
Never underestimate who you really are, enjoy the journey.
It's not just about arriving at the destination, the journey is just as important as the actual destination.
Take one step at a time, the longest journey begins with the first step
Always complete your tasks, don't leave things undone.
The final lap is always the hardest, It requires so much strength, courage and stamina but with your friends (tribe) by your side, you will scale through. Expect miracles everyday of your life.