Today we will be discussing the importance of expecting miracles.
Expecting miracles is important for manifestation
No matter the perspective you have towards manifesting your life of success, you need to expect miracles and have faith in the expectations you are nursing. When we as humans are pregnant there are scans and tests which act as evidence to prove the presence of a baby in its mother as well as the baby kicking and moving inside her; but for an animal like the eagle, the mother has to sit on her egg for about thirty-five days waiting for her baby to appear, with no form of confirmation that there is something in its egg until the thirty-fifth day when it hatches.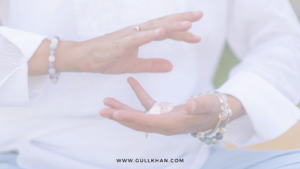 This is the same thing that happens with your manifestations, there are some situations when there is evidence of improvement, for example when you are healing from a previous illness even when you have not completely recovered from it yet. Unfortunately, there are times things do not work out the way you expect them to, especially when it comes to financial situations but if you are expectant of your miracle and you firmly hold on to your faith in divine energy then you do not need to be afraid of what is to come.
Whenever you are going through something, you have the choice to either lean into fear or lean into faith; the devil wants you to lean into fear and does everything in his power to convince you that you cannot achieve your dreams and you should give up on them while faith will always want you to know that God is on your side and that miracles will happen for you as long as you keep believing that divine energy will come through for you.
Fear vs Faith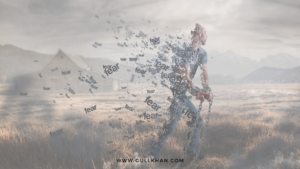 There is always an internal battle in our minds between fear and faith. Usually in my line of business, I meet a lot of people who failed in their entrepreneurial journeys not because they lack the talent or charisma but because they lack faith in divine energy. Before any dream is manifested, there is always a period of darkness when it feels like divine energy is silent on the situation you are going through; my mother used to say 'the darkest part of the night is just before dawn' so when God is about to do something great in your life, you might experience a period of equal difficulty but as long as you hold on to faith and expect miracles during these adversities divine energy will come through for you.
Most people easily hold on to faith when things are going well and they are not facing any form of difficulty but the moment a situation starts to look impossible, they allow fear to take control of their minds. They go into victim mode, believing that divine energy is no longer working in their favor and that manifestation that was close to being fulfilled no longer comes to pass because of their self-inflicted negativity. Steve Harvey once explained that for most people, the delivery of their manifestation to their doorstep is cutoff by living in a state of doubt so it is during these moments of doubt that you should instead believe that your miracle is on its way and hold on to faith that divine energy is making ways for you. When it seems like nothing is going right; hold on to faith in universal energy, expect them to create miracles for you and your miracles will show up for you.
Show faith first
Most of the time people say they will have faith only when they begin to see physical evidence. As a former lawyer my natural instinct is to rely solely on the evidence in order to believe something but when it comes to the supernatural, having faith comes first before your manifestation can appear in the physical world especially when there is proof that universal energy is working for you. There are some aspects of my life that I am currently manifesting that I have no physical evidence of but I speak about them like they are already happening; I have complete faith in divine energy and I know that when it is time, my miracle will come. So no matter what I am manifesting in my life I know that it is coming whether it comes tomorrow or in ten years, I have faith that God will always work things out in my favor and whenever I have any doubts I lean on this faith and belief.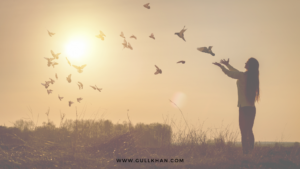 I have various responsibilities I handle and people I need to support and because of how sensitive a person I am, I end up having to handle my numerous emotions while dealing with all these duties I have but it is my continuous faith in divine energy that constantly keeps me going no matter the obstacles. In life, there will always be issues to deal with and hurdles that you need to face, your job is to continuously speak miracles into your life and hold on to faith that universal energy will make a way for you. I live my life continuously expecting miracles whether it is in my business, my relationship, my daughter's GCSE exams, or my son's school selection, no matter what the situation is I always expect miracles and I always expect divine energy to come through for me. Call these miracles into your life at every opportunity and thank universal energy for their constant support, opportunities, grace, and everything you are manifesting for yourself knowing God has a plan for you.
Expect miracles and speak them into your life. It is not possible to be happy and positive one hundred percent of the time but apply the eighty/twenty rule, expect miracles and own a positive vibration eighty percent of the time, and when those overwhelming feelings occur during the twenty percent take a break. Do not allow yourself to verbalize your fears or worries but instead talk to universal energy and cry if you need to, whether they are tears of gratitude to God or they are tears from being so overwhelmed by your situation. The easiest time to create negativity in your life is when your emotions are high and it is during these periods that you must stop yourself from verbalizing fear into your life so as not to pull darkness into your physical world.
Conclusion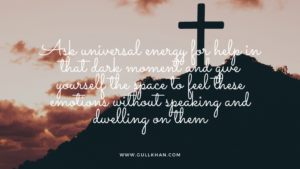 Ask universal energy for help in that dark moment and give yourself the space to feel these emotions without speaking and dwelling on them. Do not allow yourself to stay in that dark place and once you have let all the sad emotions out, know that God has heard you and is solving your problems. You have the power to speak miracles for yourself but you need to expect them first and ask divine energy to help you in both your high and low moments. Start expecting miracles that will take you to the next level with ease because expecting miracles are essential for your miracles to show up.