Today we will be discussing how to move on from last year – celebrating what we achieved and the lessons we learned – while welcoming and setting your targets for the new year.
Welcome to the new year
It seems like we were just celebrating Christmas in 2021 and now, in the blink of an eye, we are in 2023. Last year was a challenging year for me because there were a lot of things that I had to deal with in my personal life; this affected my professional life as well because I had to give most of my attention to my family and personal life during these trying times however thanks to divine energy I am still able to look back at last year with a sense of achievement and fulfillment that surprises even me.
Although I did not advance as much professionally last year, I was able to grow a lot as a person and I am truly grateful for everything that I learned in 2022. Similarly, you need to give yourself space to reflect on the previous year not based on the amount of money you made or other external factors but to look inwards and appreciate everything that you survived to get to where you are today. Allow yourself to meditate on the ups and downs that you had to handle in 2022 and to grow holistically not just focusing on the financial aspect of your advancement in life; If your sole purpose in life is to only grow financially then you are living an empty life.
The main success of life is not the monetary desires you have for yourself but who you become to achieve these goals. When I look at my last year financially, I realize it was very similar to 2021 meaning I did not grow much in that aspect last year mostly due to certain unforeseen circumstances in my personal life but even though I had to deal with different disappointments last year I dealt with all of them and came out on top which is why I can come here to celebrate today.
Celebrate your wins, no matter how small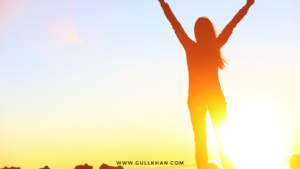 Celebrate the times when you were able to overcome the challenges in your life and achieved things you never thought you would be able to achieve. One of the first things that happened to me around April last year was that I was involved in a terrible buggy accident while I was in Turkey, it was such a severe accident that I fell unconscious and I was so sure I had lost both my knees at a point. What surprised me the most though was the amount of strength I was able to show during the situation especially because my son was there and I was determined not to let him feel like he was responsible for the situation I was dealing with, regardless of the pain I was going through I needed to make sure that he did not grow up with the guilt of feeling he was to blame for the situation. Thank God nothing drastic happened to my leg.
As parents, we subconsciously try our best to make sure our children are living their lives happily and healthily yet we always end up second-guessing ourselves and looking for ways to do more for them, especially as working mothers. So I am proud of how I handled that situation and I am proud of my children and how they were able to rise to the occasion and support me during my healing process. That was one of my biggest achievements of 2022; even though it added nothing to me monetarily, I was able to show the true strength of my character and be a good example for my children by getting through the situation. Value who you are and what you were able to achieve last year and the years before that, trust universal energy and let them continue to lead you down the path of who you are becoming; personally, I rely on Allah for everything no matter how big or small the situation is and because of this I am becoming the type of person I can be proud of.
Be proud of yourself
Honestly examine the challenging situations you faced and ask yourself how you overcame them. How did you deal with it? What did you learn from the experience? What about that incident made you feel proud of yourself? Celebrate your achievements, congratulate yourself for how you behaved, and be proud of yourself for being able to deal with the situation.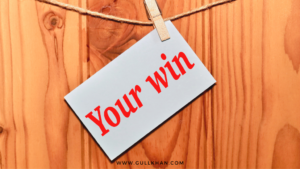 Another big moment in 2022 for me was when my son ended up in the Accident & Emergency and had to have an emergency operation. As a mother, of course, I was very stressed and worried about him but I also made sure that throughout the entire period I was celebrating God's help and thanking him in advance for his help during our situation. I remained thankful to divine energy from the beginning to the end and I expected God to help me even though times were challenging. Today my son is normal and 100% healthy again.
No matter what I am dealing with, I remain constantly grateful to divine energy and I make sure my faith in them does not falter. Every step of the way, universal energy created a solution for me and in the end, God was able to find a way out for me in the most divine way. The third incident that almost broke me completely was when my daughter ended up in the Accident & Emergency as well in December just after school had closed. She is home now and doing better although they are still checking up on her from time to time however it is no longer a life-or-death situation and for that, I am thankful to God. What made this situation more difficult than my son's was that I realized I was not as expectant as I was before, for a few hours my faith did falter to the point where I had to let my brother stay with her while I took some time off to control my emotions and be the parent she needed me to be in that moment.
I fell below the personal standards I usually have and instead of believing I ended up crying to divine energy and even being angry about it yet I did not allow myself to wallow in self-criticism for falling short this time; We are all human and we are all having a human experience on earth even though we are spiritual beings so there will always be moments we fall short of the high standards we set for ourselves. When these periods occur, you have to give yourself space to feel those intense emotions and I look back on that moment with maturity instead of self-loathing, instead of judging myself during these moments I can now ask for God's strength and forgiveness in my times of weakness. So I gave myself enough time to calm down and was able to love myself enough to start behaving like the mother my daughter needed and I expected myself to be. Today I am proud of myself for giving my human side time to feel and even though my faith faltered I was able to bounce back and hold on to divine energy again.
Conclusion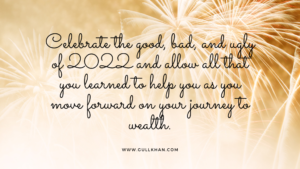 On this journey to wealth you will have moments of doubts, challenges, and disappointments along the way but it is during these periods that you have to continuously ask God to help you overcome them. There will be times you will wonder if your dream is even worth it in the end but you must realize that you are being tested and remain loyal to yourself and to divine energy.
Allow yourself to feel your human emotions and experience both versions of you – the one that handles situations with faith and trust and the one who has meltdowns and whose faith falters sometimes without dwelling in this state. Look at your life and see what you have personally achieved in the past year.
What lessons are you taking from 2022 into 2023 to allow you to develop and grow as a person? How have you grown and how can you use all that you have learned to help others? How can you have an abundant life not just financially but in all areas of your life? Celebrate the good, bad, and ugly of 2022 and allow all that you learned to help you as you move forward on your journey to wealth.