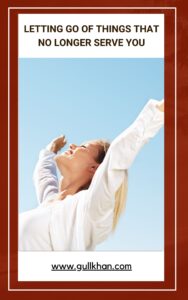 These things could be anything, it could be people, ideas, beliefs, habits, or even certain hobbies. Those things that no longer serve you no longer help you to better yourself or improve yourself to achieve your goals or manifest the kind of life you want or desire.
In order to take note of those things that no longer serve you, you need to constantly reassess your life to see where you are, where you want to go, how far you are and what's causing the delay and holding you from getting there.
This is something that played a major deal in my life, I let go of a lot of things that no longer serve me. I am very focused on what goal it is that I want to achieve at any given time. Recently one of my life goals was my son's 11 plus, he has just finished all his exams, we are equally done with all the interviews and we will see which schools he gets into. I made this a priority so everything else took a backseat including going out with friends or having family over. I'm able to make these commitments and focus on them because I'm so focused on my goals but at times you find that we lose sight of what's important or how something makes us feel and we think we are being patient and we ignore how it makes us feel.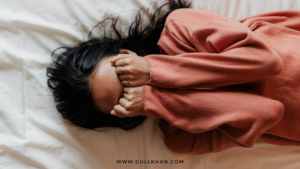 I have someone in my life at the moment who is a constant pain at times in my life and I've done call cutting and then forgiving. I'm triggered by anything that this individual does when it comes to me because I've been on the receiving end of it. However, when it comes to my children, I have some expectations of behavior towards them and what a father should be and he falls short of that. He only comes to see the kids once a week and by the way I found out today that he has been telling people that I only allow him to see kids once a week which is completely false. I have been dealing with this individual for the longest time possible and every time I think of no longer having any kind of interaction with him but I have to consider my kids, When he comes late, doesn't turn up or lets them down, I always get caught up in the middle.
Back in October, I planned a trip for him to take the kids for a couple of days to the theme park, I arranged an Airbnb and two weeks before that he cancelled on them. He didn't tell me directly but my brother, he told them that he was going to Pakistan so he wasn't able to take the kids. I had to cancel my plans to take the kids to the theme park. This kind of behavior is very normal for me to just drop my life and pick up whenever he lets the kids down and it's been happening more frequently, I always let it go.
I'm trying to constantly build that relationship between him and the children because I think the kids really need to have a healthy positive image of their father. Recently, the behavior is just really agitating me as the way he treats his children including not giving them pocket money on a weekly basis. The kids have to constantly ask him and he still doesn't. When I had all these excuses about why I couldn't let this person go and the guilts came up, my cousin said to me, "what's your biggest fear?" and this is the reason why I want to share this story with you. When we don't let go of things, it's usually because we have some fear behind it. I found out while I was talking to her, my biggest fear about not letting this individual go or having more strict boundaries with him and having blurred boundaries because I would put up with so much and just say, it doesn't matter because he's the kids' father and she said because you keep letting him cross boundaries and putting up with things you shouldn't really put up with, intolerable things, you have allowed him to disrespect you multiple times. If he was supposed to come at 12, he comes at the top at 2:30 and still gets angry at me because Who the hell am I to tell him what time he should come. The kids being late for their lesson is not a big deal or the end of the world kind of attitude. This idea that he can disrespect me just because he could even as we are no longer married. How am I creating the boundaries and how have I let go of him? I'm not married on paper but I'm still emotionally married because I have put up with his rubbish.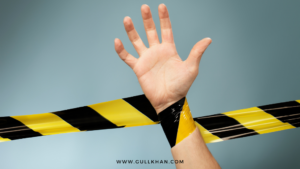 And this hit me really hard and I felt like a hypocrite at that point because I am always telling people to let go of things that no longer serve them. When it comes to habits, money and friends, this one individual has been so horrible and difficult for me to deal with over a number of years. We have been separated and divorced for six years, I am still dealing with all sorts of rubbish because I felt guilty that if I didn't put up with this, the kids would lose out on their father. Him being a father is no longer my responsibility because he has not been for the last six years. I have somehow felt the need to self-sacrifice my dignity and self-respect in order for the kids to have a father and this was when I realized that I was no longer willing to do so. This idea of being the perfect mother and being all self-sacrificing, I had to let go of that.
I didn't have to let go of this individual, I had to let go of the idea of the kind of mother I had to be in order to be a good mother and in order to be a good person, When I chose to stand up for myself when I first let go of him back in 2016, the lines were blurred because I was trying to be a good mother and trying to make him a good father and I realized I can't do that for him, he has to choose to be a good dad or not. It's his autonomy, it's his personal decision and we are not able to control anybody else's willpower, we need to do what's right for us at the same time, we have to listen and really pay attention to how other people behave towards us and they don't have to choose with respect. I'm not saying everybody has to respect you, but if they choose not to treat you with respect, then you should choose not to have them as part of your life, it doesn't matter what or who they are. This could be a parent, a family member, in my case, it is my children's father.
You have to make decisions for yourself, decisions that serve you and this relationship no longer serves me, I was trying to put up with his behavior even though it really annoyed me and I really felt sad for my kids because he would see them only once a week for a few hours and then that's it, I shouldn't have to put up with this kind of behavior.
I was willing to put up with this because I felt if I ever rock the boat, kids will lose out on their dad and I was trying my best to make sure the kids have a father. Only recently while talking to my cousin that I realized that I had to let go of the need to be the perfect mother because that no longer serves me. Me being a good mother has served me up until now because it motivated me to work hard for me, for my business and for me to show my children what's possible for them and what they can create in their life, but in this situation, I am human and I have certain boundaries that I need people to respect and I need to respect myself and while he is disrespecting me, I am not respecting myself because I'm allowing him to disrespect me and therefore I have to put on the boundaries and this is what I've done recently and I felt guilty about it the first couple days because I thought I was going to mess up my children heads, but I realized that that's not the case. I can give them a stable home, I can bring them up the best way possible, I can give them all the love and nurturing that they need and then let them make the decisions for whoever else wants to be part of their life or does not. I can't be responsible for someone else's behavior, so I let go of the need to always be the good person, the better person, the person who sacrifices her own self-respect in order for the kids to have a good relationship with their other parent.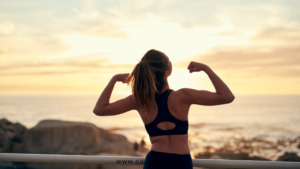 This also got me reassessing my beliefs and my habits, I took itinerary of everybody who's in my life and if you are no longer serving me, I just pull away from there and at the same time I do that for beliefs and ideas and habits as well. In my 20s, I got into the habit of drinking a lot of Coke and when I stopped drinking Coke, like about 15 years. Now I drink every now and then, but it's no longer the kind of addiction that I had when I was 20. Another habit would be whenever I become dependent on something, I don't like to be addicted to anything because addictions don't serve you. If something is a healthy habit, that's great but if it's not, it becomes an addiction that will not serve you.
You need to take a regular itinerary of your habits, thoughts, ideas and people around you and see who serves you, and who doesn't. If it's friends and other people, it's easier to let go. If it's a family that you have a day-to-day interaction with, it is a bit more difficult to let go of them but then that's where you put strong boundaries. In my case he's not my family but he's family to my kids so I gave myself six months. Six months to see how he behaves with his kids and then I'll reassess this idea of him and I having a plain zero contact at all and then we'll take it from there but you have to find a balance between what's right for you and what you think is right for everyone else and as a parent that's more difficult.
How do we compromise or find a middle ground?
Most of the time, compromising for kids will always win. Only recently have I actually begun to go for what's best for me and my kids and not just my kids, I have begun to factor myself as well. Sometimes it might not be the best thing for the kids or me but it will be somewhere in the middle and this is what we're doing at the moment in my personal life. Being a mother is something I hold in high regard, I see it as a privilege, a responsibility to two life forms given to me by divine energy to shape their minds and their ideas and help them become two young people who can go out and change the world so I take this responsibility very seriously, their mental well-being as well as emotional well-being is of the highest importance to me.
Therefore I do everything possible I can for them so this idea that I will no longer be in any having any kind of contact with the father for the next six months is a difficult one for me because I know this will have a detrimental impact on their relationship with the dad, if he bothers to do anything with them but It is a decision that I had to make for myself. Now think about that decision you have put off, people, ideas and situations that are no longer serving you but you are putting up with it because you don't want any contention, argument, controversy or because you feel obligated to just put up with those certain things.
A lot of times it's with family members and also people who you have known for a long time. Make yourself a priority, your opinions matter, your views matter and you matter. In order for you to become wealthy, you have to be happy. If things are no longer serving you, they are going to cause you to feel awkward, upset and give you toxicity in your energy.
One of the things that was really shocking to me was when I called my cousin after an incident with my ex, as soon as I said hello, she asked, "okay, what happened this time?"
I asked how she knew something happened, She said every time I speak to her and he has upset me, I always have this certain tonality and I found that surprising and she went further to say that this is because this person's really toxic to you and you keep putting up with it because you think you need to be in order to be a good mother.
We need to think about what things or situations you are putting up with because you feel obligated to, or for whatever reason, in my case it was for my kids. Is it because you are a people pleaser, If you are a people pleaser then own the fact that you are a people pleaser and you have to change that, you have to take more control over yourself.
Conclusion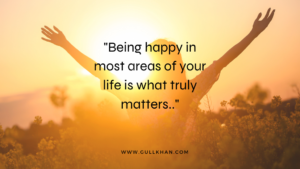 Find out what's happening in your life that's not serving you because if something or someone isn't serving you, it will cause you to be in a negative vibration and this in turn can attract negative things to you.
I wasn't really paying attention to that until my cousin pointed it out. If this person becomes toxic and I'm in this toxic energy for a long period of time, what kind of abundance am I attracting to myself? Money is one kind of abundance but abundance also spans across your happiness, family health not just your bank account.
What things are you dealing with, what things do you have in your life that are no longer serving you and are holding you back from achieving your true happiness?
Being happy in most areas of your life is what truly matters.