Achieving financial freedom is a significant goal for many individuals, but the fear of failure, risk, and uncertainty can often hold us back. Overcoming these fears is essential to building wealth and achieving financial independence. In this blog post, we explore the importance of facing fears to achieve financial freedom, drawing on insights from the Money Mindset with Gull Khan YouTube channel. Through an examination of the fear of failure, risk, and uncertainty, we provide tips and strategies for overcoming these obstacles and moving closer towards financial abundance. Whether you're just starting your financial journey or looking to take your wealth-building efforts to the next level, this blog post will provide valuable insights and guidance to help you achieve your goals.
Importance of Facing Fears to achieve Financial Freedom
Facing fears is an essential component of achieving financial freedom. Financial freedom refers to a state in which an individual has enough wealth and assets to support themselves without relying on traditional forms of employment or income. This can include retirement savings, investments, or passive income streams.
However, achieving financial freedom can be challenging, and fear can be a significant obstacle. Fear of failure, risk, and uncertainty can prevent people from taking the necessary steps to build wealth and achieve financial independence.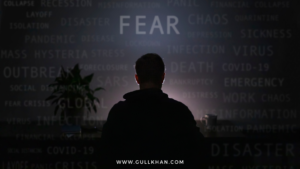 By facing these fears and taking calculated risks, individuals can overcome these obstacles and move closer towards financial freedom. Learning to manage and mitigate risk, understanding that failure is a natural part of the process, and preparing for uncertainty can all help alleviate anxiety and give individuals the confidence to pursue their financial goals.
Ultimately, facing fears is essential for personal growth and success, both in financial matters and other aspects of life. It takes courage to step outside of our comfort zones, but the rewards can be significant. By overcoming our fears, we can unlock the secret to building wealth and achieving financial freedom.

Understanding the Fear of Failure
The fear of failure is a common obstacle to financial success. Many people avoid taking risks or pursuing opportunities for fear of not succeeding. This fear can be paralyzing and prevent individuals from achieving their goals.
However, it's important to recognize that failure is not always a bad thing. In fact, failure can be a stepping stone to success. Every successful person has experienced failure at some point in their journey. Failure provides valuable lessons and opportunities for growth, allowing individuals to learn from their mistakes and make better decisions in the future.
By reframing failure as an opportunity for growth, individuals can overcome their fear of failure and take necessary risks to achieve financial success. It's important to remember that failure is not the end, but rather a chance to learn and improve. With the right mindset and attitude, failure can become a powerful tool for achieving financial freedom.
Overcoming the Fear of Risk
The fear of risk can be a significant obstacle to achieving financial success. People often worry about losing money or making the wrong investment decisions, which can lead them to avoid taking necessary risks.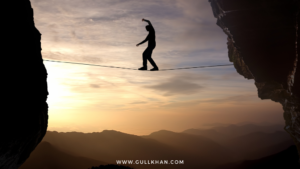 However, it's important to recognize that calculated risk-taking can lead to greater financial rewards. This means evaluating potential risks and rewards, and making informed decisions based on available information.
One important strategy for managing risk is diversification. This involves spreading investments across different asset classes and industries to reduce the impact of any one investment's performance on overall portfolio return. Informed decision-making is also crucial for managing risk. This means conducting thorough research, analyzing market trends, and seeking advice from trusted professionals before making investment decisions. By taking calculated risks and managing risk through diversification and informed decision-making, individuals can overcome their fear of risk and pursue greater financial success.
Building a Strong Money Mindset
A strong money mindset is essential for achieving financial success. This means developing a positive relationship with money and reframing any limiting beliefs or negative self-talk that may be holding you back.
One important strategy for building a strong money mindset is to focus on abundance. This means focusing on what you have and what you can achieve, rather than dwelling on scarcity or lack. By shifting your mindset to one of abundance, you can attract more positive financial opportunities and overcome any limiting beliefs or fears.
Another important strategy for building a strong money mindset is to maintain motivation and momentum towards financial goals. This means setting clear goals, tracking progress, and celebrating successes along the way. It's also important to stay motivated by reminding yourself of the benefits of financial success, such as greater freedom and security.
By building a strong money mindset and maintaining motivation and momentum towards financial goals, individuals can overcome limiting beliefs and fears and achieve greater financial success.
Navigating Uncertainty
Uncertainty can be a source of anxiety when it comes to financial matters. People often worry about unexpected expenses, market fluctuations, and other unpredictable events that could impact their financial stability. This fear of uncertainty can be a significant obstacle to achieving financial success.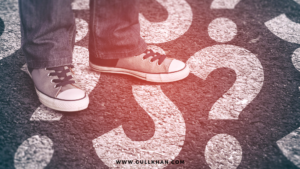 However, there are steps individuals can take to alleviate this anxiety and navigate uncertainty. Contingency planning is an essential tool for managing uncertainty. This involves creating a plan for how to respond to unexpected events and expenses, such as setting aside funds for emergencies or developing alternative income streams.
Emergency funds are also an important part of contingency planning. Having a reserve of cash or other liquid assets can provide a safety net in the event of job loss, illness, or other unexpected events. It's recommended to have at least three to six months' worth of living expenses saved in an emergency fund.
By taking steps to manage uncertainty through contingency planning and emergency funds, individuals can alleviate anxiety and build confidence in their financial future. While uncertainty will always be a part of life, being prepared and having a plan can make all the difference in achieving financial success.
Creating a Plan for Financial Success
Setting clear financial goals and creating a plan for achieving them is crucial for financial success. Different types of financial goals, such as debt reduction, retirement savings, or investment growth, require different strategies and timelines.
To create a personalized financial plan, start by tracking expenses and identifying areas where you can cut back. Prioritize your goals based on their importance and feasibility, and create a timeline for achieving each one.
It's important to monitor your progress over time and make adjustments as needed. Regularly reviewing and adjusting your financial plan can help you stay on track and achieve your goals more effectively.
Conclusion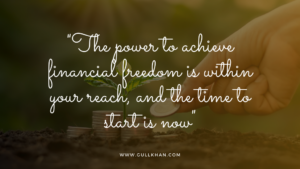 In conclusion, financial success is not just about luck or chance; it requires a proactive and disciplined approach. Overcoming the fear of failure, risk, and uncertainty, developing a strong money mindset, and creating a personalized financial plan are essential steps towards achieving financial freedom.
By taking calculated risks, managing uncertainty, and staying focused on your goals, you can build a solid foundation for financial success. Remember, the journey towards financial freedom is not always easy, but the rewards are worth the effort. With persistence, dedication, and a willingness to learn and grow, anyone can achieve financial success.
So, let go of your limiting beliefs and take action towards building the life you deserve. With each step you take, you'll gain the confidence and momentum needed to create a lucrative financial future. It's time to unleash your potential and turn your dreams into reality. Are you ready to start your journey towards financial abundance today?
Don't miss out on diving even deeper into this topic!  Check out our visually stunning YouTube video which showcases the key takeaways; https://youtu.be/62tpU5FtEag