Life is a journey filled with ups and downs, victories and challenges. At times, it may feel like life is not fair, that circumstances are unjust, and that we are dealt an unfair hand. However, in this captivating blog post, we invite you to explore a profound perspective that can shift your mindset and empower you on your path to financial abundance. Join us on Money Mindset with Gull Khan as we delve into the concept of how God's fairness can guide us through life's challenges and lead us to a fulfilling and abundant path.
Understanding the Perceived Unfairness of Life
Fairness is a concept that varies from person to person. What one individual perceives as fair may be seen as unfair by another. Our understanding of fairness is influenced by our unique experiences, beliefs, and expectations. It is shaped by our cultural background, upbringing, and the values instilled in us. By recognizing the subjective nature of fairness, we open ourselves up to a broader perspective that can shape our mindset and lead to personal growth.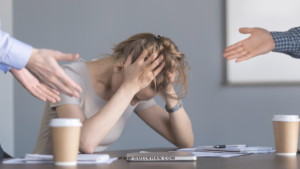 When we encounter moments in our lives where it feels like life is treating us unfairly, it can be helpful to reflect on these experiences. By introspecting and exploring the emotions associated with these situations, we can gain valuable insights into our reactions and thought patterns. This reflection allows us to challenge our assumptions and question whether our perception of unfairness is based on a limited viewpoint.
By taking a closer look at these experiences, we may uncover underlying factors that contribute to our perception of unfairness. It could be our own expectations, comparing ourselves to others, or a lack of understanding of the bigger picture. This self-reflection helps us develop a greater sense of self-awareness and provides an opportunity for personal growth.
Recognizing the limitations of our understanding and perception
It's important to acknowledge that our understanding and perception of the world are limited. We are influenced by our own biases, assumptions, and preconceived notions. Our view of what is fair or unfair is shaped by our individual circumstances and perspectives. It is essential to recognize that there are countless factors at play in any given situation, and we may not have a complete understanding of the intricate dynamics involved.
By acknowledging the limitations of our understanding, we open ourselves up to a greater level of humility and empathy. We become more willing to consider alternative viewpoints and seek a deeper understanding of the complexities of life. This recognition allows us to approach situations with an open mind, fostering personal growth and the development of a more balanced and resilient mindset.
Embracing the Concept of God's Fairness
This involves recognizing and believing in the existence of a higher power and divine order. It acknowledges that there is a greater purpose and wisdom beyond our human comprehension. By acknowledging the presence of a divine force, we open ourselves up to the possibility that life's circumstances, even those that seem unfair, are part of a grander plan.
Faith and trust play a significant role in embracing God's fairness. It requires placing our trust in the belief that everything happens for a reason and that there is divine guidance and intervention in our lives. This faith enables us to navigate through life's challenges with resilience, knowing that there is a purpose behind every situation, even if it is not immediately evident to us.
Perceived unfairness can be a catalyst for personal growth and self-reflection. It is within these challenging moments that we have the opportunity to learn valuable lessons and develop our character. By embracing God's fairness, we shift our mindset to view these experiences as opportunities for growth, understanding that they are intricately woven into our life journey for a purpose.
Finding Fairness in the Bigger Picture
To find fairness in the bigger picture, we must expand our perspective beyond individual moments or circumstances. By zooming out and looking at the entirety of our life's journey, we can gain a deeper understanding of how every experience, both fair and unfair, contributes to our growth and development.
Life is a tapestry of interconnected experiences. Embracing the concept of God's fairness invites us to see the interconnectedness of these experiences and how they collectively shape our lives. What may seem unfair in isolation could be part of a larger web of events that are guiding us towards a higher purpose.
Applying God's Fairness to our Money Mindset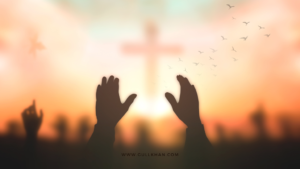 When it comes to our money mindset, understanding God's fairness can help us reframe our perception of financial success. Rather than seeing it as a measure of luck or privilege, we can approach it from a perspective of divine alignment and the rewards that come from living in accordance with divine principles.
Gratitude and abundance are integral components of God's fairness. By cultivating gratitude for what we have and embracing an abundance mindset, we align ourselves with the flow of divine blessings. Recognizing the abundance that surrounds us allows us to attract more financial opportunities and manifest greater prosperity.
To fully apply God's fairness to our money mindset, it is essential to align our actions with divine principles. This involves practicing ethical financial behavior, making conscious choices aligned with our values, and using our financial resources to make a positive impact in the world. By doing so, we align ourselves with the divine flow of abundance and experience greater financial well-being.
Conclusion
In conclusion, embracing the concept of God's fairness requires cultivating faith, trust, and gratitude in our lives. By trusting in a higher power and having faith in the greater plan, we can find solace and guidance in times of perceived unfairness. Gratitude opens the doors to abundance and aligns us with divine blessings.
I encourage you to embrace the concept of God's fairness not only in your financial journey but in all aspects of life. By shifting your perspective, recognizing the interconnectedness of experiences, and trusting in divine guidance, you can find greater peace and fulfillment.
For a deeper exploration of the topic and practical tips on how to apply God's fairness to your money mindset, I invite you to watch the full video. Join us on Money Mindset with Gull Khan as we dive deeper into the concept of God's fairness and its profound impact on our financial well-being. Together, let's discover the abundance and fulfillment that await us when we align ourselves with divine principles. [ https://youtu.be/hgmacxaUF6M ]