Destroy your Money Blocks and Unlock a Millionaire Mindset in JUST 5 DAYS
Using my proven tools and strategies
MILLIONAIRE MINDSET MAKEOVER
You know how it feels…
Watching your friends and colleagues be way ahead of you in business 
when you know deep down that you're just as good – or even better.
You know for some reason that you're destined for great things but 
somehow you're blocking abundance and keeping yourself small.
That's why you've tried it all…
Self-help books that you thought will help you solve your money problems
Enrolled in "manifestation" courses and ended up frustrated 
because it seems to work for everyone BUT you
Bought crystals and done guided meditations to attract money
Consulted several coaches, bought journals, subscribed to newsletters
the list goes on…
And while some of them may have worked for a while
It never lasts and suddenly you're back to where you started
What if I tell you, you already have what it takes to be HAPPY, SUCCESSFUL, FULFILLED?
All you have to do is tap into your limiting beliefs – the thoughts
that have been programmed to your subconscious and change your energy.
Because when you change your energy, you change your life. It may sound complicated now,
but believe me, it's much more simple than you think.
This is not just some "woo woo" that is very popular right now. It's actually something that's been
acknowledged by Science, (Neuroscience and Epigenetics in particular).
We are surrounded by energy and we have the power to control where we put our energy
to attract abundance and even heal ourselves from disease.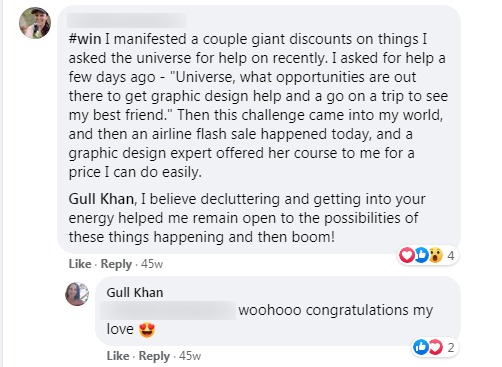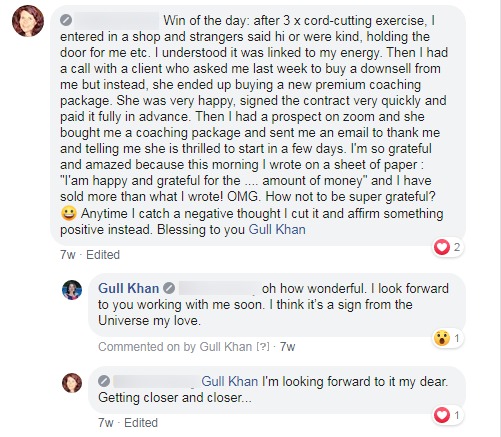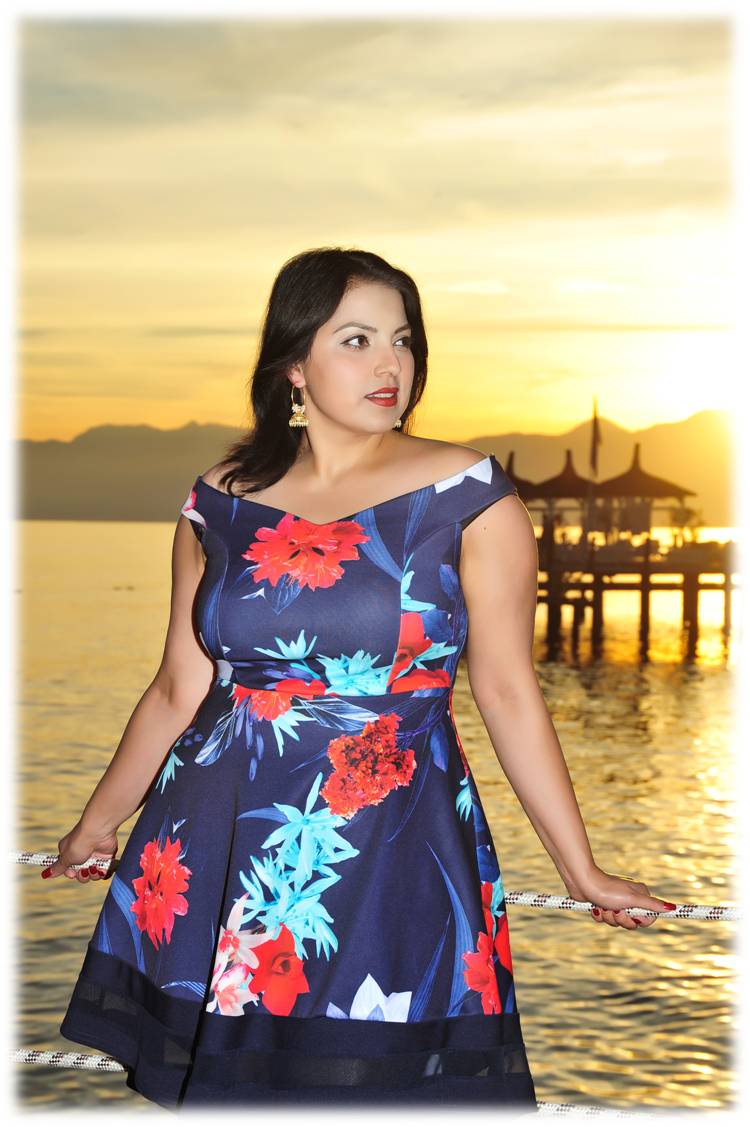 Hi! I am Gull Khan
I'm a Money Mindset Expert, international speaker, podcaster, a Barrister, an Attorney with New York Bar Association, and a Solicitor.
I'm also known as an Intuitive Life Coach, an EFT (Emotional Freedom Technique) expert, an Energy Healer, and a Mother.
For ten years, I've been helping people develop a healthy relationship with money through workshops and engagements. I help them start attracting money through multiple sources, in increasing quantity, and consistently. 
But before that, I was a corporate lawyer who worked with some of the top global companies and law firms. And although the pay and benefits were awesome, I felt like something was missing. 
I was unsatisfied and felt like my soul needed something else. My heart was being called to another profession. Not to mention I also have kids to think about. The prestige and the six-figure income wasn't worth all the time I was losing out with my kids.
It was a difficult decision for me as a single mother to leave a comfortable job, but I did it anyway. So I pursued a career as an Energy Transformation and Money Mindset Expert and never looked back. My unique approach to abundance and money mindset has helped my clients take a leap of faith and discover their full potential.
All this I achieved despite suffering from severe dyslexia that gave me a hard time reading (I couldn't read full sentences until high school) and encountering grief when I lost my mother at 21 and younger cousin who was like a brother to me.
That's why you better believe me when I say "You can do it" because I was proof that everyone can manifest abundance in their lives.
For years I have designed and perfected my tools and strategies to teach you how to be a money magnet. And now you have the chance to learn, apply, and experience a life of abundance.
Now is the time to reclaim your power. I'm inviting you to join...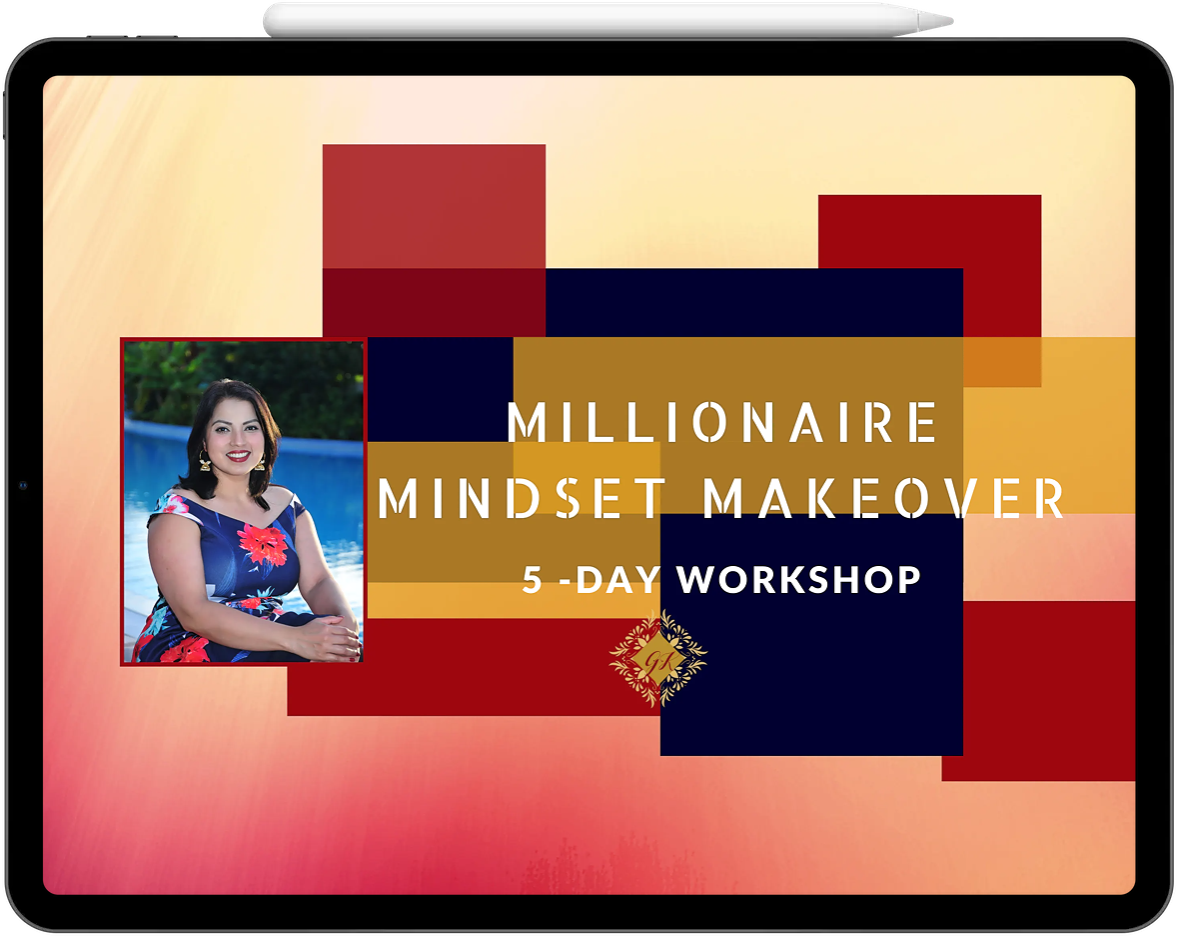 During the 5- Day workshop you will achieve the following
Clear your own money blocks whenever you need to so you can keep moving forward.
Tap into the way your unconscious mind naturally works to create transformations FAST
Get clarity on how to bring more money into your reality and challenge the idea of what's possible for you
Start believing that money can flow to you easily and effortlessly without the pressure of having to "hustle" 24/7
Discover how to be a money magnet by tuning directly to the energy of money
Get the confidence to charge higher fees without feeling like an impostor
Workshop Starts On Sept 28 2020 In:
IMAGINE
No more beating your head against the wall
No more hoping the next healer or coach will be the one that "saves you"
No more doubting yourself and asking if you have what it takes (read: you do!)
So, how exactly do I help you get rid of your money blocks 
and tap on the unlimited power of an abundant mindset? 
It's through a healthy balance of psychology and energy work combined.
Ask yourself
What if you believed that making money was easy?
What if you knew your success was inevitable?
Where would you be today?
The good news is, making money is easy and your success is inevitable. 
I will show you how to get there by using my proven techniques and strategies and 
teach you the EASIEST WAY to change your energy.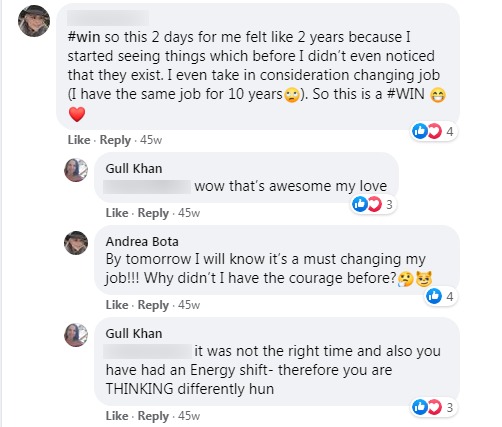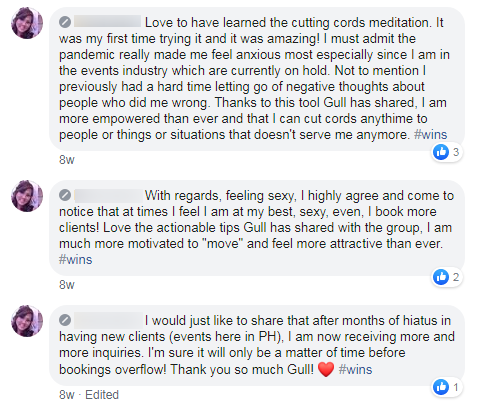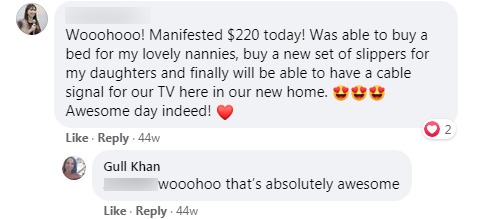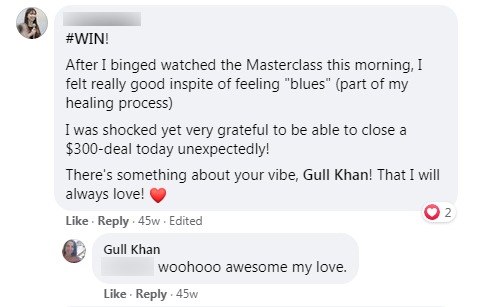 Here's how the 
MILLIONAIRE MINDSET MAKEOVER WORKSHOP 
will look like:

DAY 1
The Clear Path to Prosperity
You will learn how to get clarity on anything and understand how people and things can own you. I will also teach you about the "energy tool" you can use to break free from dark energies from people, things, beliefs, and ideas that have been holding you back.

DAY 2
How Being Sexy Helps You to Become a Millionaire
You will learn more about self-worth and understand your true intrinsic value. When you grasp this concept, you will never become arrogant because you'll understand that you're not better than anyone. At  the same time, you will no longer experience imposter syndrome because you know that no one is better than you. We are all equal and this is where the beauty of everything lies.

DAY 3
The Hidden Way of Spending What You Already Have to Become a Millionaire
I will help you understand how you REALLY feel about money. We will also talk about the spiritual and man-made laws of money and deep dive into the mindset and energy of money.

DAY 4
Tuning In to The Frequency of Money to Become a Millionaire
You will learn what is the frequency of money, how to tune in to the frequency of money, and a special meditation that will let you tune in to the frequency of money daily.

DAY 5
The Art of Creating Money
In the last and final day of the challenge, you will learn about the art and science of making money. We will also do an energy clearing on issues stopping you from having money.
That's not all. When you join the workshop, the following are also in store:
A daily task that can be done in 30 minutes

And I'll be on hand as well as my team to answer any question you may have.

And you'll also have the chance to meet some new business-minded folk – your ideal client might be in there, you'll never know!
You will also enjoy EXCLUSIVE access to our Private Members Only Facebook Group, along with everyone else attending the workshop. 
Clients share their experience of doing the workshop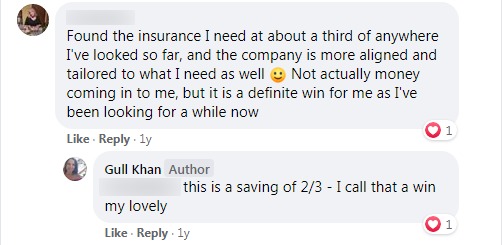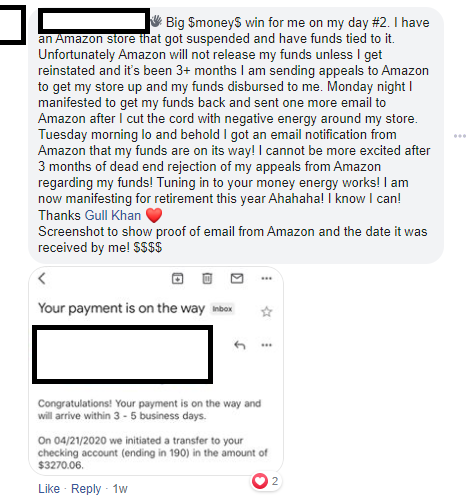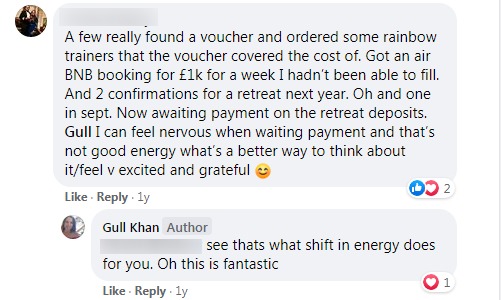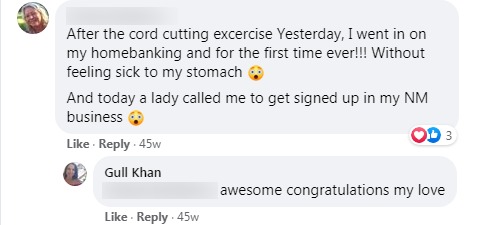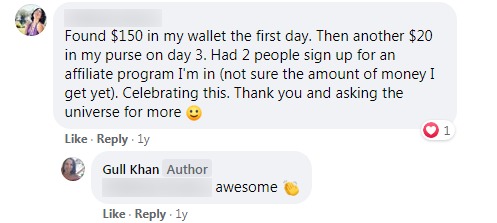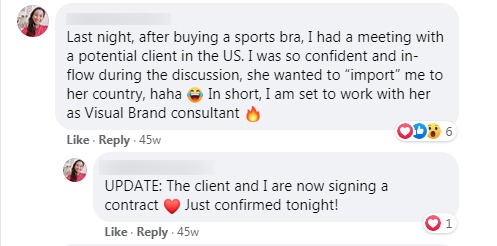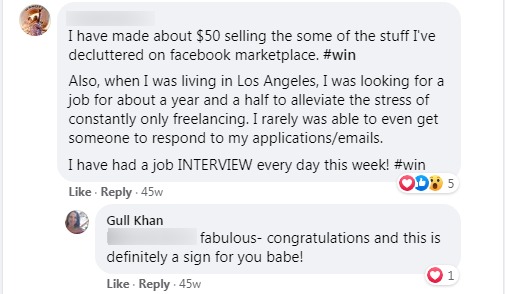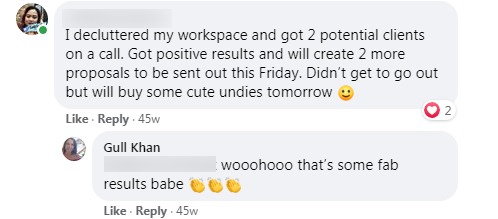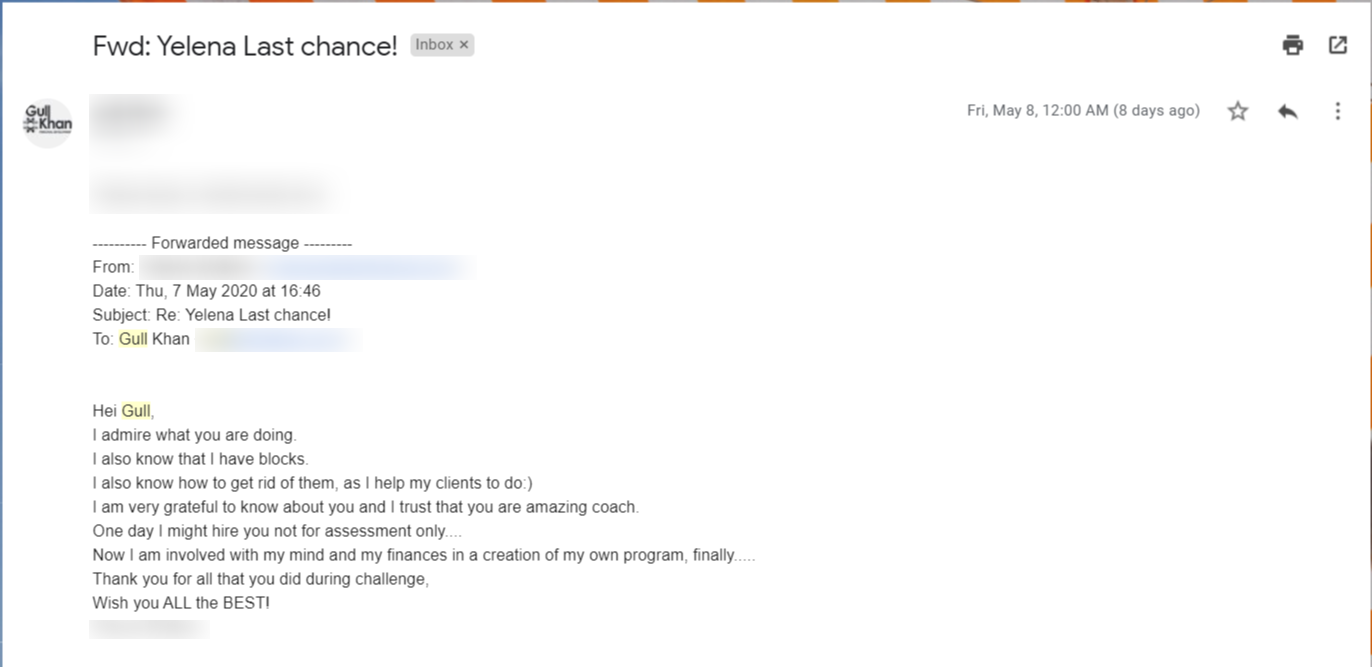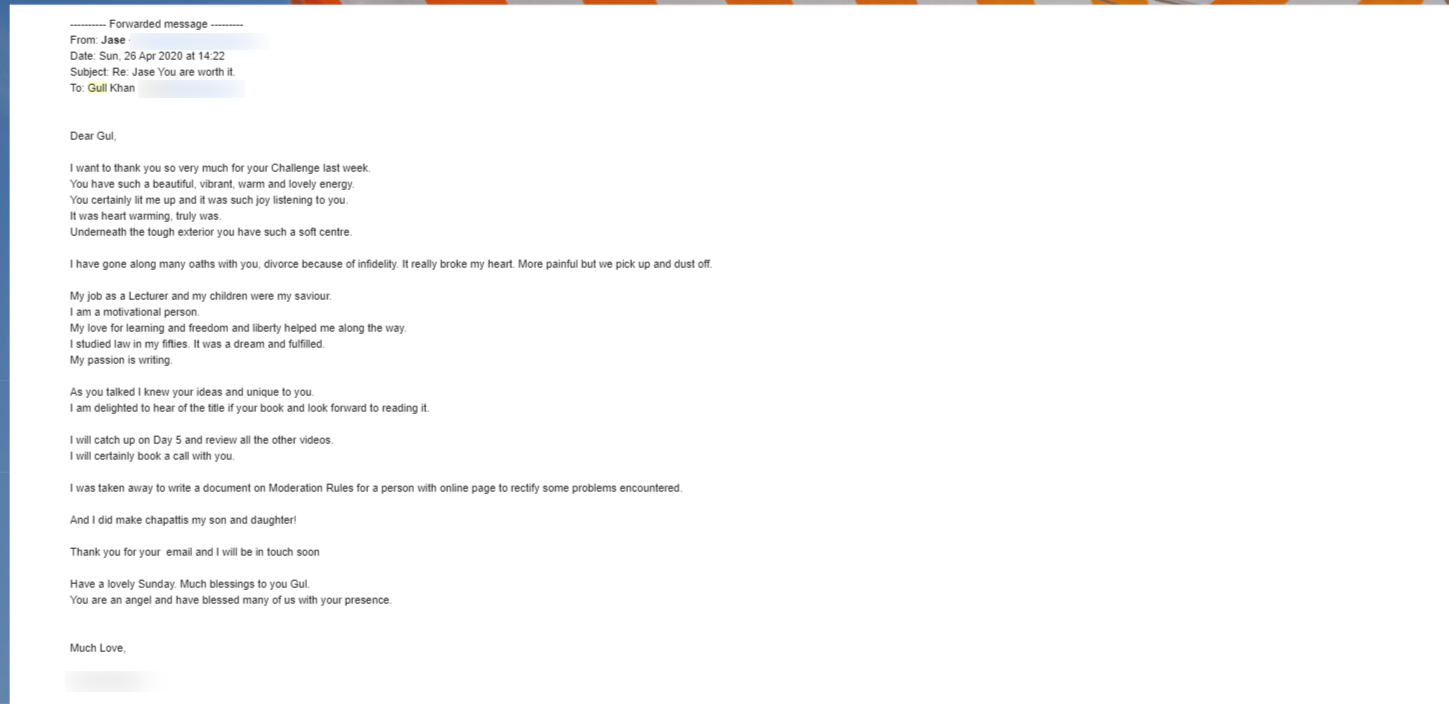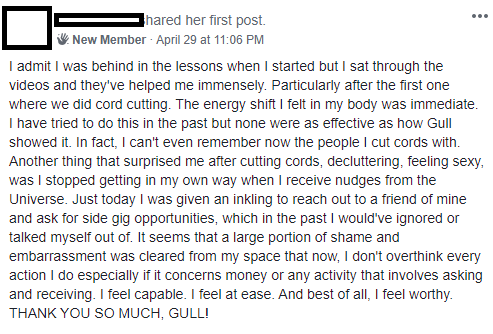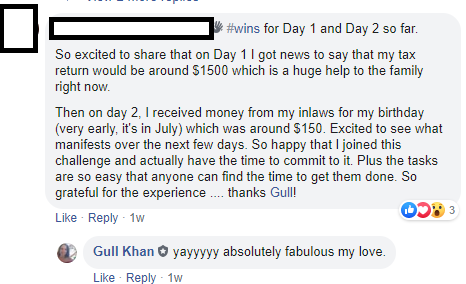 During these 5 days, we will break down your money blocks at the quantum level so you will start attracting abundance instead of repelling it. 
Ready to dissolve your money blocks and make an energy shift so you can move on, grow your business, and let the abundance flow?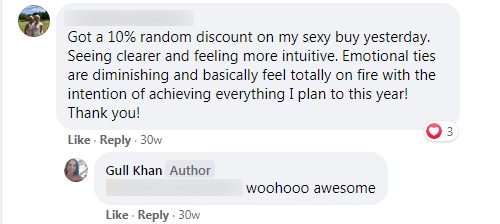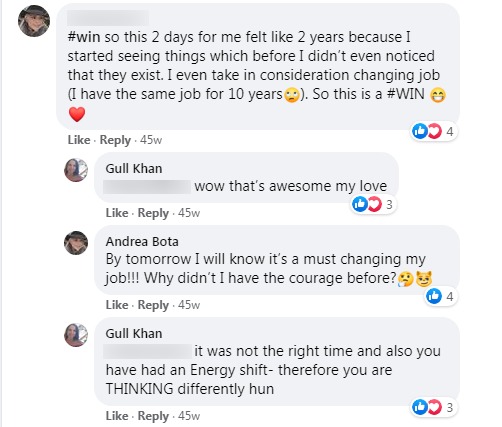 But Gull,
the 5-Day Workshop Millionaire Mindset
Makeover used to be free.
Why are you charging for it now? 
First, I noticed that while a lot of people join the FREE workshop
only a handful are really serious about it and have done
all the tasks. So I figure it will be
more special if the participants will invest a reasonable
amount to prove their intent.
Just so you will have some "skin in the game". 
Furthemore, one thing I'm certain of is that we
don't value what we don't invest in.
So this must be sold to you so you can get the best possible value.
Besides, £9.99 ($13USD) is a fair amount in exchange
for learning how to break free from the shackles of self-sabotage
and start experiencing abundance in all aspects of your life. 

The workshop will work for anyone who is fed up
with the never-ending loop of having to chase money and abundance.
You probably already know that transforming your
relationship with money is the actual tipping point that will allow you
to finally embody what you truly desire,
own what you are worth, and create the freedom you are seeking.
However, this is NOT for you if:
You're already contented with the way things are in your life
You believe that having more money means more problems
You think changing your mindset and shifting your energy is "a lot of work"
If this is how you think, I don't blame you. It's really hard to accept our deeply rooted outdated beliefs regarding money and working towards changing your energy may be a lot of work. But when you start attracting abundance and hitting your money goals one by one – you will realize that it's all worth it.
Once you made up your mind, click on the link to join:
This will be one of the best decisions you will ever make

in your life and I can't wait to guide you in your journey in becoming a millionaire.
Please remember… 
I did not release this training to make money
I've done this because I'm tired of watching entrepreneurs and startups
struggle to live the life they dream of. I've been there and
I don't want anyone to make the same mistakes I did.
I no longer want to see anyone going into outlandish debt
and wasting precious years of their life chasing after money
when they can do it with grace, ease, and flow.
So if you're ready to live the life you deserve –
a life where you can naturally and easily draw abundance
into your life without struggle, click on the button below. 
This offer is
time sensitive
.
Since there will be a live training session (I will be on Facebook LIVE everyday for the duration of the workshop) doors will close before September 28, the start of the workshop.
Do not put this off. Each day you wait is a missed opportunity of taking charge of your life and attracting abundance.  
Decide to change your life TODAY.
WARNING: You Will Make Mistakes
A person who represents themselves in court has a FOOL for an attorney and we all know that people who don't read the instructions SCREW things up.
That's why it's essential that you get help and only then you may have a breakthrough. Or leave it to chance and get more of the same results you've been getting…
Wouldn't you feel sad to know that you could have avoided all that debt, ruined relationships and lost years off your life for less than £9.99 ($13)..? 
When you're working on something as important as your business and life, and everything in it, you better be sure you know what you're doing. Otherwise you could make GIANT mistakes, in areas you may not have thought of yet. And it may be too late to recover. 
Please, either be content with your life as it is, or JOIN the 5 Day Workshop.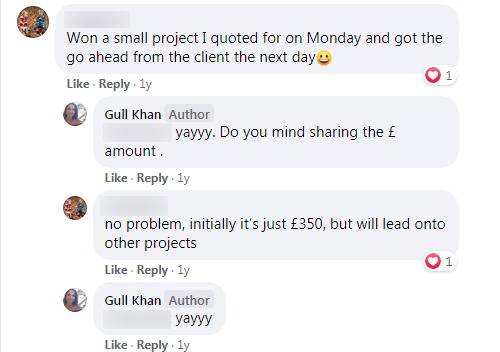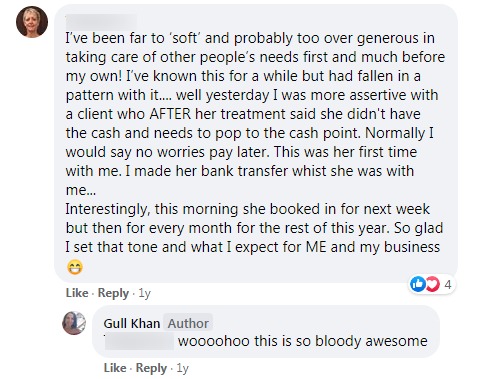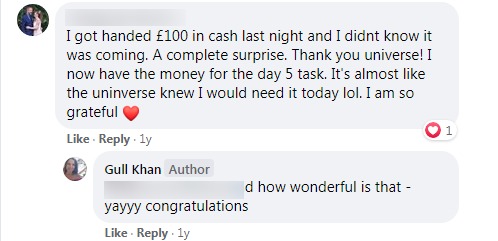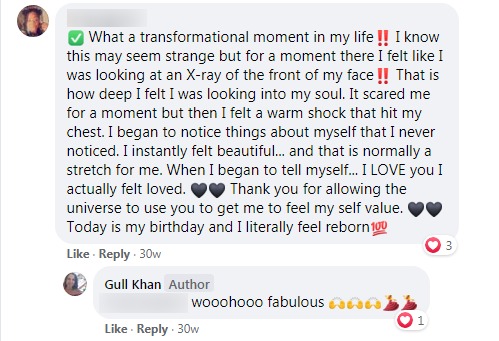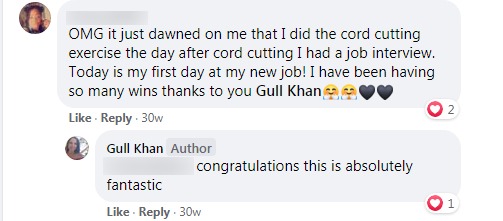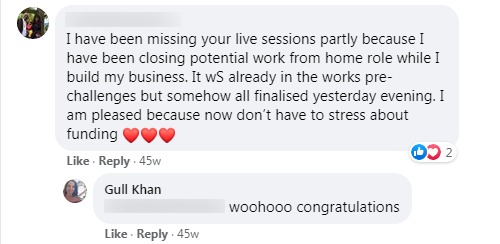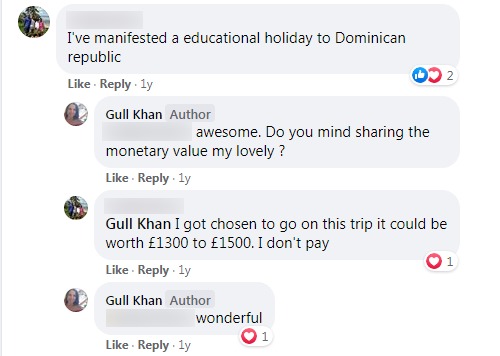 DO NOT ATTEMPT THIS ALONE, THERE'S NO NEED TO STRUGGLE IN SOLITUDE!
This
magical system
can be used in
ANY
area of your life
to manifest
ANYTHING
you desire with
ease, grace and flow
regardless of how small or large but especially
for creating, having and making MONEY.
If you think I'm being extra
"pushy",
it's simply because
I KNOW FOR A FACT THAT THIS 5-DAY WORKSHOP WILL CHANGE YOUR LIFE.
And it's my mission to help people from being lost
to finding their true purpose and live in abundance.  
I KNOW
this because I had to learn it THE HARD WAY.
I KNOW
that if you truly put in thought, time, and the action required,
then it will be IMPOSSIBLE for you to fail.
I KNOW
this is the only way to make your dream life a reality 
WITHOUT suffering and hating the process.
P.S.
If I haven't stressed enough, there is more knowledge
and actionable information in this 5 Day training than you'll get
studying for a decade, spending ridiculous amounts of money that you don't have,
reading dozens of books and speaking to every expert possible. 
Simply because that is what I had to do, and more, in order to
create this magical system that works for EVERYBODY,
and has already succeeded in changing the lives of
countless amounts of people just like you. 
Think about this:
No matter what, you'll end up with more money
in your pocket than you have right now.
It's a no brainer.
Ready to take your BUSINESS to the next level and start attracting REAL money instead of hustling without results?